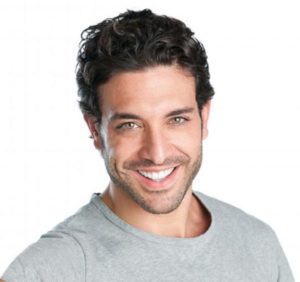 Aging is often associated with hair loss, but it doesn't have to be. NeoGraft is a revolutionary hair restoration technology that is helping men regain a full head of their natural hair.
This treatment will not only impact your appearance, but it will also impact your confidence.
At Houston Hair Transplant Center, hair restoration expert Dr. Goran Jezic can answer any questions you have about NeoGraft and how you can restore natural, healthy hair growth.
What is NeoGraft?
Neograft is one of the most advanced technologies for follicular unit extraction (FUE). FUE is the gold-standard technique for hair transplant and hair restoration. Neograft FUE is an automated/motorized device which facilitates the harvesting of follicles during a Follicular Unit Extraction (FUE) dramatically improving the accuracy and speed. Compared to traditional hair transplant techniques, the NeoGraft system improves hair restoration results, shortens procedure time and lowers costs compared to traditional hair restoration procedures.
Before and After Photos
FUE Houston
The Neograft is unique among the tools used for FUE in several ways and like any tool, the user is as important as the instrument.
*Neograft FUE allows us to produce delicate natural results. Many patients require only one treatment to see great results. However, some patients require several treatments to obtain full restoration. The number of treatments will vary by the patient's hair type, scalp response, and ability to complete a certain number of follicles in one procedure. We do not charge a flat fee that punishes you if we are not able to hit a certain number of follicles, we ONLY charge you for the follicles we can implant.
This alone offers significant savings over what others may offer.
FUE/NeoGraft vs Linear Harvesting
FUE procedures, by default, yield grafts that contain a single follicle, which may contain one, two, three, or four hairs. A follicular unit may contain up to six hairs. Strips or linear harvests, are removed from the back of the scalp and are then microscopically dissected by a team into grafts of one follicle, which may continue for two or three hairs, would also yield similar 'follicular-unit' grafts.
The difference is not in the area of hair growth, but how the donor area is harvested either by a strip of the scalp or by small individual graft extractions. The Strip procedure is known as Follicular Unit Transplant (FUT) and leaves a linear scar on the back of the head which is the donor area. Using the FUE Technique leaves no linear scar. Overall patient reviews have been impressive. In particular, patients are surprisingly pleased with the speed and efficiency of the FUE systems such as Neograft.
Benefits
The primary advantage of NeoGraft is the simple nature of the procedure. The NeoGraft device allows for the precise harvest and transplant of individual hair follicles. This "no-touch" technique is hygienic and also lowers the risk of infection.
The main benefit that our patients love is the minimally-invasive aspect of the treatment.
There is no risk of linear scarring or extensive downtime with a NeoGraft treatment. Regain a healthy, younger appearance with this simple, convenient treatment!
Am I a Good Candidate?
The best way to determine whether you are a candidate for hair transplant using NeoGraft is a one-on-one consultation with Dr. Jezic. Dr. Jezic personally performs all initial consultations.
Neograft is a great device and has now been in use around the world for many years. Newer technologies such as SMARTGRAFT have also become available in select clinics.
We do not perform the FUT or Strip hair transplant procedure at Houston Hair Transplant Center. Our preference is the Neograft FUE which gives you a no-scalpel, no-stitch, no linear scar procedure with minimal downtime. After a consult with Dr. Jezic, we can provide more details on the cost of a hair transplant to restore your thinning hair.
Read more about the technology behind FUE hair restoration Neograft.
Personal Consultation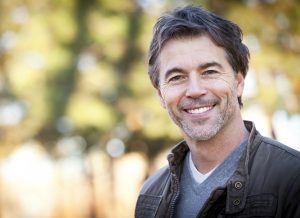 The best way to learn more about NeoGraft and if it is a good solution for your hair loss concerns is with a private consultation with Dr. Jezic. In this meeting, you will be encouraged to ask questions and voice any concerns you may have.
Dr. Jezic will take the time to explain the hair restoration procedure and make sure you have a good understanding of the treatment. Dr. Jezic will also need to learn more about you to ensure a NeoGraft treatment is a safe, healthy choice for you. He will ask about allergies, past treatments, medications, and your current lifestyle.
This meeting will allow you and Dr. Jezic to customize your best treatment plan and get you scheduled for a NeoGraft procedure.
Dr. Jezic's consultations are complimentary and patients are welcome to return as many times as they require to ensure all their questions are answered and they feel 100% comfortable with their procedure.
How do I Prepare?
Smoking habits will need to be put on hold for one to two weeks before and after treatment. Medications will also need to be adjusted to ensure a healthy treatment and recovery. An area of your hair will need to be shaved and it is advisable to adjust your hairstyle before the appointment.
Get a good night's rest and stay hydrated.
Generally, no blood thinners, Aspirin, Vitamin E, alcohol for 3-4 days leading up to the treatment. Written pre-op instructions and medications will be provided once you schedule your NeoGraft FUE hair transplant procedure.
Treatment
A treatment can take several hours.
When you arrive at your appointment, the hair on an area of the back of your scalp will be shaved. Dr. Jezic will inject local anesthesia into the scalp to make sure the areas being treated are numb.
Once the anesthesia has taken effect and you are comfortable, the NeoGraft device will be used to remove hair follicles from the donor area. Subsequently, the thinning areas will also be injected with local anesthetic and then the harvested follicles will be manually transplanted to recipient areas.
Recovery
Patients can return to work within a few days and are sometimes able to get back to work the day after treatment. You can take a shower immediately after the procedure, but you should not let water from the showerhead directly hit your head for the first 48 hours. After the first 48 hours, we recommend using a cup to pour water and shampoo over the scalp. This practice will only be needed for the first week of recovery.
You will need to sleep with your head elevated for the first three to four nights and you should avoid drinking or eating foods that will negatively affect your blood flow. Keep your head clean and avoid sweating for two weeks after treatment. Written post-op instructions will be provided following your NEOGRAFT FUE Hair Restoration procedure.
Please call our office if you have any questions or concerns during your recovery.
Results
Over the next six weeks following your NeoGraft FUE hair transplant, the grafted hair will fall out. Starting at the three-month marker, healthy hair will start to grow back in the recipient area. Final results could take 6 to 12 months. Your hair should be fuller and thicker. The results of NeoGraft will last you a long time! You will be impressed by how much a NeoGraft treatment will make you appear younger and healthier.
What are the Side Effects and Complications?
Like with any procedure, the risk of infection is a concern. However, we implement multiple safety measures, including prophylactic antibiotics, to help minimize this risk. Pain is very minimal, with some people returning to work faster than ever.
Cost
We are a specialized hair transplant clinic dedicated to treating male pattern baldness using the FUE Neograft procedure. As such, the cost of a hair transplant with Neograft does not vary significantly by the tool used. So regardless of the instrument used, the cost is relatively similar.
If you are interested in the NeoGraft FUE hair transplant procedure and would like to learn more, click here or call our office at (713) 864-2300 to schedule a consultation.
FAQs
Which is the best method for hair transplant?
NeoGraft is the cutting-edge technique that is helping men enjoy fuller heads of hair today. This procedure doesn't run the risk of linear scarring! If you are looking to improve your hairline or fill in balding sections, NeoGraft is your best solution!
What is the average cost of NeoGraft hair transplant?
The cost of each treatment will vary between each patient. There are a few factors to consider when determining the cost of a NeoGraft, mainly the treatment areas and the number of follicles needed. You will be provided an estimate during your consultation but the exact price will depend on the number of follicles applied the day of your treatment.
Do hair transplants last forever?
Hair transplants will last a very long time. With aging or sickness often comes hair loss. The hair that is restored is genetically different from the lost hair and generally doesn't fall off. Thus, the results achieved with NeoGraft will last a very long time. You will be able to brush your fingers through your hair in no time with a NeoGraft treatment.
Why do men go bald?
There are many factors that may contribute to a man balding. The primary reason men experience hair loss is the production of a hormone called dihydrotestosterone (DHT). Dihydrotestosterone causes hair to grow thinner and shorter with age. Eventually, the hairs are too small for the follicle. Stem cells, on the other hand, that are present in the scalp do not create cells that make hair follicles. These two issues occur over time but will produce the end result of baldness. Luckily, NeoGraft treatments can help fill in balding areas and help you restore your hair for long-term results!