Hair is an expression of your personal style. Whether you wear it up, down, or somewhere in between, your locks make a statement. But when hair loss affects your appearance, a crucial component of your expressiveness gets muted.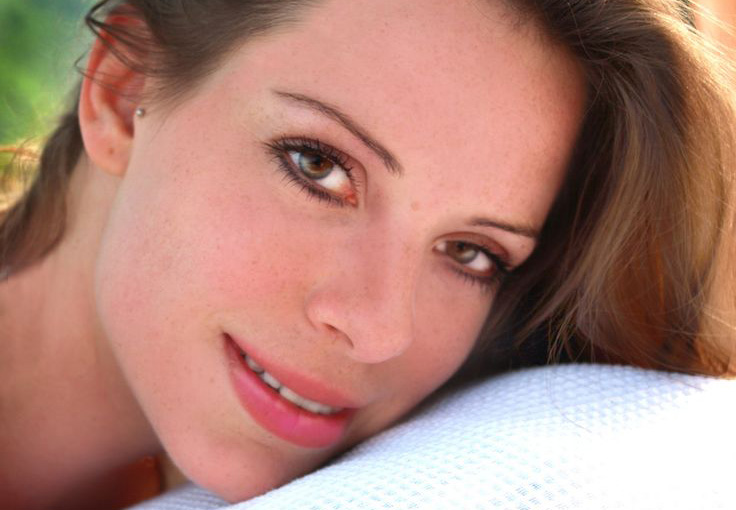 Women who struggle with the loss of their hair can find comfort in the healing hands of Dr. Goran Jezic. He is a board certified hair transplant physician who specializes in the fine details of hair restoration surgery. Conveniently located in Houston, Dr. Jezic proudly serves the greater Texas vicinity including Sugarland, Austin, San Antonio and south Texas. To benefit from his expertise, schedule a consultation at your earliest convenience. Dr. Jezic also offers virtual consultations to provide online care with just the click of your finger.
What Causes Female Hair Loss?
Hair loss in women may be the result of genetics, environmental causes, or a combination of the two. Hereditary female pattern baldness is called androgenetic alopecia.[1] Genetics also play a role in the occurrence and development of conditions such as thyroid disease and lupus. Both of these afflictions can affect hair growth. 
Female hair loss can also be a symptom of polycystic ovary syndrome.[2] Diet and stress may contribute to baldness in female patients, as can certain medications. Steroids, birth control pills, antidepressants, and thyroid meds are among the substances that factor into hair growth, or the lack thereof. Autoimmune disorders like alopecia areata may also cause the body to shed its hair.[3]
Causes of Hair Loss in Women
Genetics
Autoimmune diseases
Medications
Thyroid conditions
Anxiety and/or depression
Anemia (iron deficiency)
Hair Restoration Procedures for Women
The human body is a brilliant machine. It often tells us what we need to know, but we just need to listen to it more closely. If you are a woman experiencing hair loss, the solution to the issue may reside in your own DNA. Dr. Jezic, an experienced hair replacement surgeon, has honed his skills to harness the power of biology to solve a wide array of hair loss problems.
Follicular Unit Extraction (FUE)
Traditional hair transplants removed a strip of healthy skin and moved it to the site where balding or thinning was most apparent. That was sometimes effective, but resulted in extensive scarring in the donor site and inexact results in its placement. Fast forward to the future, circa now.
Dr. Jezic, a skilled hair restoration doctor, has pioneered the art and science of the No Stitch, No Linear Scar procedure known as Follicular Unit Extraction (FUE).
A "unit" of follicles is a cluster of cells that exhibit vibrant hair growth. By harvesting small groups of units selectively and gently, Dr. Jezic can collect a robust hair growth engine while only leaving minimally-invasive pin-prick sized marks behind. The healthy follicles are then placed stylishly at the site where you want them most, resuming their growth and providing you natural hair that is truly your own.
Neograft FUE
The latest advancement in the discipline of Follicular Unit Extraction is NeoGraft. This powerful device studies the landscape of your follicles and harvests the most active units. It is precise and efficient, isolating the most promising samples and collecting them safely for use on thinning regions of the skin. To learn how the NeoGraft system can revolutionize hair restoration for women, contact Houston Hair Transplant Center. 
Atera FUE
These FUE technologies are far more efficient compared to robotic and other technologies, and enable the surgeon to perform MEGA FUE Sessions up to 3,000+ grafts. 
In addition to the NEOGRAFT FUE System, Dr. Jezic and the team at the Houston Hair Transplant Center also offer the new and advanced Atera FUE System that lubricates the root of the hair follicle during the harvesting procedure and keeps it moist until it is ready to be implanted. This improves the survival rate of the hair grafts and prevents them from getting damaged as is the case with some conventional devices.
This system separates the suction from the extraction with separate tubing to ensure that both processes occur independently. Furthermore, the Atera system has a digital counter that automatically keeps tracks of the number of harvested grafts. Dr. Jezic is among the first physicians in the world to have adopted this advanced FUE system. 
Topical Treatments
If you are an eligible candidate for topical solutions to your hair loss dilemma, Dr. Jezic, a talented hair transplant surgeon, can help. Minoxidil, also known by its brand name Rogaine, dilates blood vessels. When circulation is at its most productive, the follicles affected may flourish. Dr. Jezic, who has performed hair transplants for at least five years, also offers finasteride (propecia) to his male patients to inhibit a certain enzyme responsible for balding. Finasteride has not been FDA-approved for female patients due to its possible link to birth defects. However, there are some studies that show that it can be effective among women.
Dr. Jezic is a trusted expert in the field of restoration, health, and wellness. Please do not place your faith in anyone who has not earned it through diligent research and adherence to safety regulations.
Dr. Jezic understands the importance of proper diagnostics and he will guide you through the process of aesthetic enhancement without leading you astray.
Injections for Hair Loss
To benefit from the nurturing nature of your own cells, call (713) 864-2300.
Dr. Jezic can harness the power of your blood to address thinning hair. By drawing a sample and purifying it in a centrifuge, he can isolate your plasma. The platelets in your blood are responsible for clotting, and they form a powerful serum that aids healing. When this is injected at the site of hair loss, they stimulate your dermal papilla cells at the base of your follicles. When activated, these follicles increase production of beta catenin, the protein associated with new hair growth.[4] It supports follicles at their root, elevating your ability to grow natural locks with your own cells.
Benefits of Hair Restoration
Hair is often indelibly entwined with your identity. When you begin losing hair, it may usher in a sense of confusion. How will people see me? When will I get back to being myself? One of the main benefits of female hair restoration surgery is the reclamation of your confidence. By boosting your hair growth, Dr. Jezic, a renowned hair loss specialist, can raise your spirit. 
Houston Hair Transplant Center offers the most comprehensive options in Texas. Our facility is state of the art and our knowledge of hair restoration is unsurpassed. FUE provides safe, effective solutions to hair loss, and topical treatments can stimulate growth at the root level. An appointment with Dr. Jezic is a rendezvous with your ideal self.
Eligible Candidates
Dr. Jezic can determine if you are an ideal candidate for female hair restoration surgery during your individual consultation. If you have areas of healthy follicles, usually found along the back of your head, then you may be eligible for Follicular Unit Extraction. Otherwise, Dr. Jezic can explore topical solutions and dietary adjustments to help you attain the hair of your dreams.
Personal Consultation in Houston
Every great accomplishment begins with communication. Dr. Jezic is eager to help women from Houston, Texas, and beyond with their hair loss issues. By calling (713) 864-2300, you will begin a vital conversation about hair restoration and what it means to you. Our team is ready to listen, so be prepared to share your medical history and future goals. We also offer virtual consultations to keep you looking and feeling your best, no matter where you are.
Preparation for Hair Restoration Treatment
During your consultation, the Houston Hair Transplant Center staff will provide you with detailed instructions to prepare you for whichever procedure you desire. You may be asked to halt using certain products on your hair in the weeks leading up to your procedure. It is also advisable to quit smoking for a week leading up to your Follicular Unit Extraction (FUE) procedure. Even though the harvesting process is minimally-invasive, we want to ensure your utmost safety. Blood thinners may impede the clotting process, so inform Dr. Jezic of any medications you are taking before embarking on hair restoration treatment.
Recovery and Results
Our clientele indicate that they often easily tolerate the small punctures required for FUE. Some minor irritation may occur, but that is completely normal. Dr. Jezic will provide you with the necessary materials to alleviate any discomfort you may experience.
The hair restoration process is a lifelong journey. Like tending a lush garden, natural hair growth takes time and effort. Dr. Jezic is committed to monitoring your progress and contouring his strategy to fit your evolving needs. One look at our glowing reviews proves that Houston Hair Transplant Center is the capital of client satisfaction.
FAQ
What does hair restoration for women cost in Houston?
The exact price of your hair transplant will depend on several factors: the extent of the hair loss, the number of sessions required, and the nature of your treatment. Houston Hair Transplant Center is dedicated to providing the best solutions at the right price.
What is the best way to solve hair loss for women?
There is no "one size fits all" remedy for female hair loss. Some women have vibrant tufts of follicles that can aid in the unit extraction process while others need a different solution. Please call (713) 864-2300 to discuss your options and schedule a personal consultation with the foremost experts in hair restoration.
References
V.A. Venning, R.P.R. Dawber. (1988). Patterned androgenic alopecia in women. Journal of the American Academy of Dermatology. 18(5, Part 1)1073–1077. DOI: https://doi.org/10.1016/S0190-9622(88)70108-5
Franks, S. (1995). Polycystic Ovary Syndrome. New England Journal of Medicine. 333:853-861. DOI: 10.1056/NEJM199509283331307 
Wasserman, D, Guzman‐Sanchez, DA, Scott, K,  Amy McMichael, A. (2007). Alopecia areata. International Journal of Dermatology. 46(2)121-131. https://doi.org/10.1111/j.1365-4632.2007.03193.x
Zhou, L, Xu, M, Yang, Y, Yang, K, Wickett, RR, Andl, T, Millar, SE, Zhang, Y. (2016). Activation of β-Catenin Signaling in CD133-Positive Dermal Papilla Cells Drives Postnatal Hair Growth. PLoS One. 11(7):e0160425. Epub 2016 Jul 29. DOI: 10.1111/febs.13784