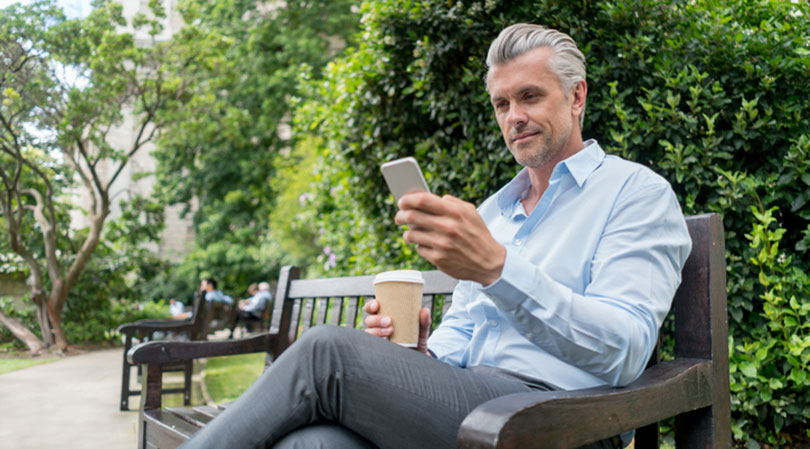 The cost of an ATERA FUE hair restoration procedure is dependent upon several factors. No two hair patterns are exactly alike, so we must take your unique growth into consideration when assessing how much restoration will cost.
To receive honest, straightforward pricing, look no further than the Houston Hair Transplant Center. Conveniently located on Greenbriar Drive, we proudly serve the needs of Houston, Galveston, East Texas, and beyond. Contact us online or call (713) 864-2300 to schedule a consultation.
We also offer remote consultations to best suit your schedule and lifestyle. No matter where you plug in, we want to connect with you.
What Is Atera FUE?
FUE stands for follicular unit extraction (also known as follicular unit excision).[1] A follicular unit consists of 1-3 viable hair follicles that are harvested from an area of vibrant growth, such as the back of the head. These units are gently extracted, kept alive, and ultimately transplanted to the area where you need help regrowing your own natural hair.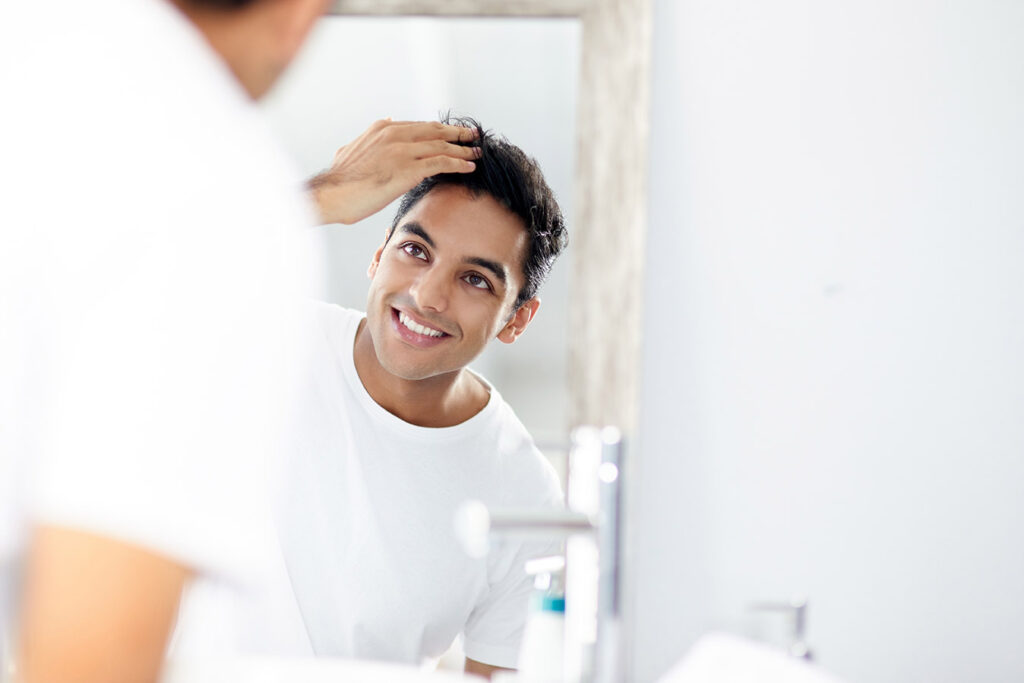 The FUE hair transplant procedure is precise and painstaking. Our technicians use the latest, greatest technology available: ATERA FUE. This digital device scans the landscape of your follicles, selecting the healthiest from your donor site. The ATERA system also identifies the proper placement for your transplanted hair, planting the follicles and giving them a new lease on life at the site where your hair is thinning or balding.
ATERA FUE is minimally invasive, creating tiny "punch" marks that are often less than a millimeter in diameter. It sounds microscopic, but these grafts can make a big difference in the look and feel of your new 'do! Moreover, the ATERA system has variable size follicles that enable the hair transplant physician, Dr. Goran A. Jezic, to select the right punch for your hair type. The ATERA has larger size punches for curly hair which are ideal for our growing African-American and Middle Eastern patient base.
Advantages of the ATERA
The ATERA FUE System has several advantages and unique features in comparison to other FUE systems out there including the NEOGRAFT, SMARTGRAFT, WAW, Ellis, Cole, S.A.F.E. and other systems. Some of these include but are not limited to:
Grafts are lubricated from excision until implantation.
Separate tubing to irrigate and suction grafts which keeps them protected from damage. Other comparable systems have only one tube to do both.
Digital graft counter is visible to the client.
Light handpiece causes minimal impact and trauma to the scalp.
Variable punch sizes for different types of hair (curly, straight, thin, etc.)
The system is fast and efficient, enabling the procedure to be completed in less time.
Price Per Graft
Houston Hair Transplant Center charges as low as $4.50 per graft, which saves you a remarkable amount of hard-earned money when you compare it to the competition.
Other clinics start their FUE pricing at $6 per unit, but some of them rack up fees closer to $11 for one graft! And if you think that sounds outrageous, just look at how FUE stacks up against the outdated follicular unit transplant (FUT) method.[2]
FUE vs. FUT Cost Analysis
The follicular unit transplant technique is often referred to as "strip" harvesting. Instead of selectively extracting and placing small grafts of follicles, as we do with our ATERA FUE approach, FUT removes larger swaths of skin. The FUT method results in linear scarring and limited hair transplantation benefits.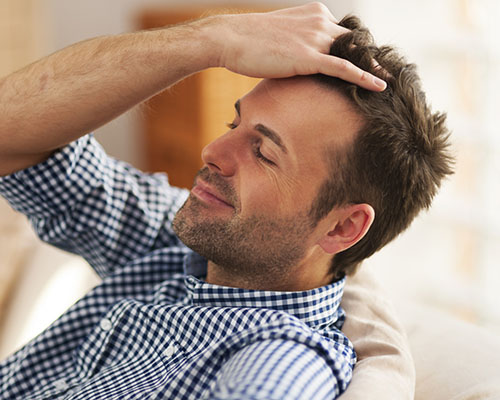 It is important to understand the inefficiencies and inexactitude of FUT before you comparison shop for the best hair restoration solution at the right price. FUT providers may boast lower costs than FUE options, but you get what you pay for. If you opt for the FUT approach, you may save a bit of money on the front end. The spectrum of FUT services ranges from $3.50 per graft to $7 per graft. But if you require several sessions to achieve half of the results you will get from FUE treatment, then your final cost will be much higher when you choose FUT hair restoration. That will leave a mark on your wallet as well as your skin!
Levels of Hair Care Costs
The exact price of your hair restoration will hinge on the severity of your hair loss. Dr. Goran Jezic offers several effective solutions to regrow thinning hair, and he wants to work within your budget to achieve fantastic results.
Mild to Moderate Cost: Topical Treatments
If the extent of your male pattern balding is treatable through topical means, Dr. Jezic may prescribe finasteride, better known by its brand name Propecia. Dr. Jezic may also recommend minoxidil (Rogaine), which has proven safe and effective for both women and men.
Comprehensive Care: FUE
When topical creams are inadequate to alleviate balding or excessive thinning, Dr. Jezic will explore the follicular unit extraction (FUE) avenue. The FUE treatment is more expensive than topical solutions in the short term, but it proves more cost-effective down the road. Follicular unit extraction/excision (FUE) allows your own healthy cells to flourish in a new setting along the area where you want new hair growth.
By opting for a long-lasting remedy to hair loss, you may be able to avoid multiple payments and, therefore, save some cash along the way.
Benefits of Hair Restoration In Houston
Dr. Jezic is a masterful physician. He can provide hair restoration solutions that get to the root of your issues and promote natural, enduring results. And he can do so for as low as $4.50 per graft.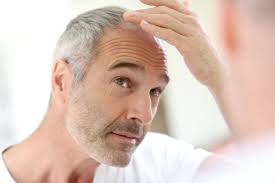 It is important to put this charge into perspective. If you were to pursue hair restoration in a larger city like New York or Los Angeles, they tend to charge $6 or more per unit. If the practitioner is using an outdated system, this could quickly lead to a final bill of over $6,000.
Here at Houston Hair Transplant Center, we can minimize or maximize the number of grafts required by using the most advanced technology available. ATERA FUE streamlines the transplant process, requiring fewer grafts than older, less efficient techniques. Couple the lower number of grafts with the inexpensive cost per graft and you are looking at savings of $2,000 to $3,000! Moreover, we offer 0% financing to make it easier for you to pay for the procedure.
Eligible Candidates
If you are struggling with hair loss at the temples or top of the head, you are not alone. According to an extensive survey of over 1,500 men, 47% reported experiencing some level of hair loss.[3] Of this group, 70% indicated that hair played an important role in their self-image.
Women are also viable candidates for restoration here at Houston Hair Transplant Center. If you are experiencing female hair loss, you don't need to accept the status quo as your fate. Consider ATERA FUE to regrow hair by harnessing the power of your own follicles. Dr. Jezic can determine your eligibility for follicular unit extraction treatment during your comprehensive consultation.
Private Consultation, Personal Approach
A meeting with Dr. Jezic is an opportunity to benefit from his customized approach to hair restoration. This personal touch is not only beneficial in terms of results; it also saves you money in the long run. Dr. Jezic will attend to your individual needs and make sure that you are receiving the care that pays off, rather than chasing dead ends and spending needlessly along the way. Call (713) 864-2300 to schedule an appointment with Dr. Jezic and get a precise cost estimate for ATERA FUE treatment.
In the meantime, feel free to peruse our blog to get valuable insights and information about the art and science of hair restoration.
Preparation and Procedure
During the consultation, Dr. Jezic and his associates will provide detailed instructions to prepare you for the ATERA FUE process. On the day of the procedure, a clinician will trim the hair on your donor site to ready it for follicular harvestation.
The ATERA device keeps your extracted follicles thriving until they are ready to be transplanted to the site of thinning and/or balding. The automation of our ATERA FUE process keeps costs down and reduces procedure time as well. Win-win!
Recovery and Results
There is minimal downtime associated with the ATERA system. You may experience minor redness along the donor site, but Dr. Jezic will recommend topical products to minimize your discomfort. You can be back to work the day after your FUE procedure. Access to uninterrupted earnings is another cost-benefit of ATERA.
No discussion of cost would be complete without assessing whether or not you actually get what you pay for. The bottom line is patient satisfaction, and our past clients would resoundingly agree that Dr. Jezic puts his money where his mouth is. Just one look at our rave reviews illustrates the value of a visit to Houston Hair Transplant Center.
We are committed to providing 5-star service to our Texas communities, and we are eager to add you to our roster of happy, healthy clientele.
FAQ
How much does hair restoration cost in Houston?
Follicular unit extraction costs as low as $4.50 per graft. We make the most of each unit by employing the ATERA FUE system to harvest and transplant your follicles in one comprehensive procedure. Dr. Jezic will provide an accurate cost estimate during your consultation. Contact us online or call (713) 864-2300 to discuss your hair restoration needs and to schedule an appointment. You deserve the best care at the right price and Houston Hair Transplant Center is here to deliver on that promise.
References
Garg, A. K., & Garg, S. (2018). Donor Harvesting: Follicular Unit Excision. Journal of Cutaneous and Aesthetic Surgery. 11 (4) 195–201. https://doi.org/10.4103/JCAS.JCAS_123_18
Rousso, D. E., & Presti, P. M. (2008). Follicular unit transplantation. Facial Plastic Surgery. 24 (04) 381-388. DOI: 10.1055/s-0028-1102902
Alfonso, M., Richter-Appelt, H., Tosti, A., Viera, M. S., & García, M. (2005). The psychosocial impact of hair loss among men: a multinational European study. Current Medical Research and Opinion. 21 (11) 1829-1836. https://doi.org/10.1185/030079905X61820