The Revolutionary Solution to Hair Loss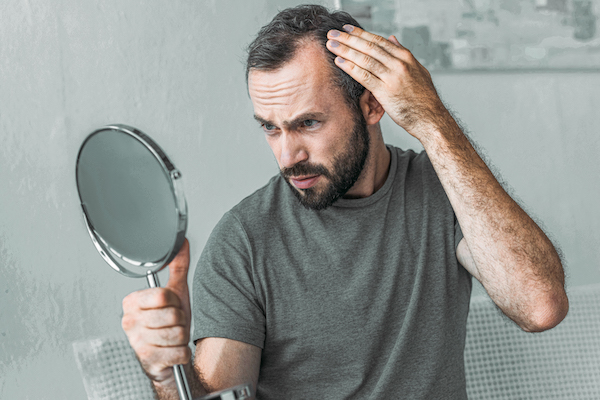 NeoGraft hair restoration is a minimally invasive, advanced technology that automates the harvesting of natural hair follicles from the back and sides of the head during a Follicular Unit Extraction (FUE) procedure. NeoGraft works to extract the donor follicles from the sides and back of the head, then accurately implants the hair follicles (grafts) in the thinning and balding areas at equal depths and proportional placements. This ensures that the hair from these areas will grow out evenly, promoting a thicker, fuller head of hair. When performed by a medically trained NeoGraft expert, this procedure finally gives men and women a permanent, natural hair loss solution that actually works. It has been routinely deemed the "gold standard" in hair replacement surgery solutions.[1] Here at Houston Hair Transplant Center, we offer NeoGraft hair restoration to men and women who may be experiencing hair loss and are searching for a procedure that will permanently recondition their hairline to appear years younger. If you would like to schedule a consultation or wish to speak with us about our service please feel free to call us at (713) 864-2300.
Hair Loss is Among Us
Hair loss can occur from a varying number of causes. These include:[2]
Female or male pattern baldness
Alopecia
Stress
Medication side effects
Pregnancy
Poor nutrition
Lack of essential nutrients such as iron, zinc, and biotin.
For many people, hair loss can be a traumatic experience that can feel paralyzing to their self-confidence. If left untreated, their hair loss can become a major insecurity in their lives. But hair loss isn't a rare phenomena. 85% of men experience varying degrees of thinning hair by the age of 50 and 25% of those men have been balding since they were 21.[3] For women, 55% will experience hair loss during their lives. While understanding that hair loss has or will affect a majority of the people we know, this might not be sufficient in curtailing any anxiety or worry this issue may bring. You might just want a way to permanently fix your hair loss and regain that dense head of hair you once had. Here at Houston Hair Transplant Center, we serve the Houston locale with a viable hair restoration treatment for hair loss – one that will have you running your hands through thick locks of your natural hair in no time at all.
Before and After Photos
Benefits
While antiquated methods have promised similar results, NeoGraft is the only procedure that leads the frontier by revolutionizing the world's most effective approach to hair loss. It does so by giving you natural looking results with no awkward scarring in the donor areas.
Return to Your Natural Hair
By using your own organic hair follicles, NeoGraft takes hair from donor areas that haven't experienced hair loss, mostly the sides and back of the head, and replants them in bald spots around your head and scalp. This assures that the newly implanted follicles will grow naturally with the rest of your hair. By using your own hair follicles, you can avoid the appearance people get when they use wigs or toupees to hide their baldness. Harvesting and sowing your own hair follicles in and around your head has been a practice used to treat hair loss for decades, however they have been done by hand. With NeoGraft, that process is automated by NeoGraft technology to promote a level of uniformity in the procedure that just could never be achieved manually.
No More Linear Scarring
If you have been researching different approaches to NeoGraft, then you may have come across another procedure called follicular unit transplantation (FUT). FUT works by making a linear incision in the back of the head to extract the hair follicles at the root. While the procedure may produce similar results to NeoGraft it does so by leaving behind noticeable linear scarring in and around the donor areas. Many people who have tried FUT in the past claim to have an uneven scar on the back of their head – one that is visible even when hair is grown out. This is more than enough to dissuade anyone from following the FUT route. With NeoGraft, no linear incision is made so therefore no visible linear scars are left as evidence of the procedure. While FUT may have worked for people in the past, NeoGraft is the novel approach that is making waves and changing the future of hair loss restoration.
Candidates
If you are one of the millions of people who are experiencing hair loss, then you might be an ideal candidate for NeoGraft hair restoration. With hair loss affecting most people today, it is important to see what treatment option is best to accomplish your aesthetic goals.
Qualified Candidates for NeoGraft Hair Restoration
If this sounds too similar to you, feel free to schedule a personal consultation with one of our NeoGraft Hair Restoration experts to get started on your journey to a happy, more confident you!
Personal Consultation
At your personal consultation at our Houston office, we will first address your medical, surgical, and prescription history. Then, we will ask if you have tried any different hair loss treatments in the past – whether it was hair plugs, supplements, or medications. Then, we will examine your head, noting the density of hair in the donor areas as well as seeing the degree of hair loss on the top of your head and scalp. The follicular health of your donor areas is crucial because those will be the hair that we harvest from. If these follicles in your donor areas prove to be in good follicular health and if NeoGraft is elected to be your treatment of choice, then a time and date will be scheduled for your treatment session. Before you leave, we will give you a list of preparatory steps that will need to be followed in the interim between appointments.
Preparation
Avoid blood thinning medications including Aspirin as this can cause excessive bleeding during your NeoGraft hair restoration treatment
Avoid nicotine and alcohol during the days leading up to the procedure. as these substances can hamper the body's natural ability to heal and recover
Shave head in donor areas as this will promote maximum yield when harvesting hair follicles and will insure an even regrowth of hair in the following months
Have a light breakfast on the day of your hair transplant surgery.
Avoid Vitamin E in the days leading up to the procedure.
Do not drink Red Bull or caffeinated/energy drinks on the night before or morning of the procedure.
Follow all pre-op instructions given by Dr. Jezic's office and notify him of any allergies, medical/surgical history, prior complications, and medical issues during your complimentary consultation.
Procedure
On your NeoGraft hair restoration appointment, you will first be administered local anesthesia that will curb any pain or discomfort. Then, one of our trained NeoGraft specialists will skillfully harvest the hair follicles in patches of 1-3 hairs from the donor areas. Next, they will make recipient sites in the thinning and balding areas. This will be followed by implanting the healthy follicles into the balding areas at uniform depths there by ensuring even growth around your head. Depending on the range and degree of your procedure, a NeoGraft hair restoration procedure can take anywhere from 4-8 hours to complete.
Recovery
Since only local anesthesia was used, the recovery process is pretty minimal. As you leave the office, you may see redness and tiny holes in the treated areas, but this is normal and should vanish after a week. Swelling should subside 1-2 days after. Non-strenuous activities can be resumed the day after the NeoGraft treatment and strenuous activities can resume 2 weeks after the procedure. While your head and scalp heal, it is crucial to not aggravate the areas, so hats, beanies, and hoods should be avoided for the next couple of weeks. In the next few weeks following the procedure, it is important to sleep with your head elevated and flat.
Results
For achieving the highest satisfaction in your results, it's vital to know just how the hair grows after a NeoGraft procedure. A few weeks after your treatment, the implanted hairs will fall out – this is completely normal and serves as proof that they have taken root in their new homes. In the next 8 to 12 months, those little hairs will grow back stronger and thicker than they have in the last few years. Then, it will be showtime!
Corresponding & Complementary Procedures
To accompany a NeoGraft hair restoration procedure, we have many other hair loss solutions:
Facial Hair Transplant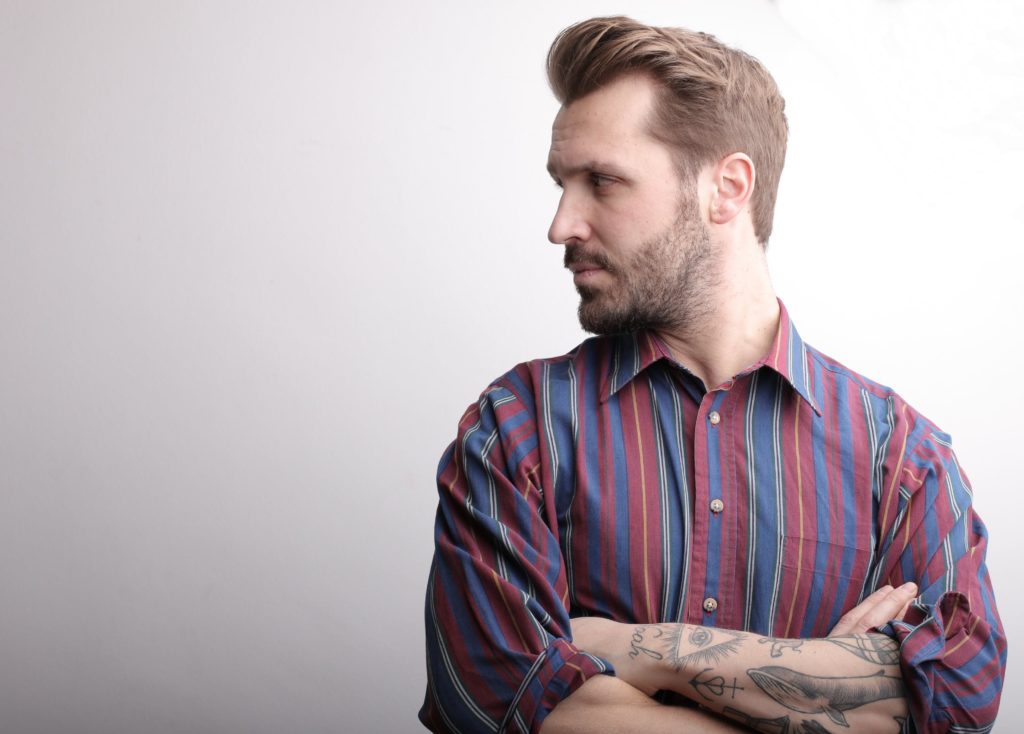 For people who may want to change up their look, newly added facial hair can be just what the doctor ordered. By using a similar approach to NeoGraft, we here at Houston Hair Transplant Center take healthy hair follicles from donor areas, sort them out by hair width and length, and then artfully craft them into your face – supplying you with a mustache or beard.
Receding Hairline Treatment
By targeting a receding hairline, we can give you a fuller, natural looking head of hair. Using NeoGraft, you can be given a chance at advancing that pesky diminishing hairline and restoring your head of hair to its younger look.
If you are interested in learning more about our services or want to keep up to date on the latest news in the world of hair loss please feel free to visit our blog to read more.
Cost of NeoGraft Hair Restoration in Houston
The price for a NeoGraft hair restoration procedure can vary depending on a myriad of factors. First, the price is dependent on how much hair is harvested and then grafted onto the targeted areas. Next, we have to take into consideration the patient's age, body type, and medical history. Pricing is generally on a per graft basis while considering other factors. Our prices are competitive, and generally only one or two hair transplant procedures are performed on any given day. All of these factors can affect the price of the procedure. If you wish to learn more about our pricing or want to speak with us about payment options, please feel free to contact us today!
References
Chan, D., & Ducic, Y. (2015). Citation: Chan D, Ducic Y. An Update on Hair Restoration. J Aesthet Reconstr Surg, 1(1), 1. https://doi.org/10.4172/2472-1905.10008
Hair Loss – Harvard Health. (2018, December 5). Harvard Health; Harvard Health. https://www.health.harvard.edu/a_to_z/hair-loss-a-to-z
American Hair Loss Association – Men's Hair Loss / Introduction. (2021). Americanhairloss.org. https://www.americanhairloss.org/men_hair_loss/introduction.html