What Exactly Is Black Hair Thinning At the Crown?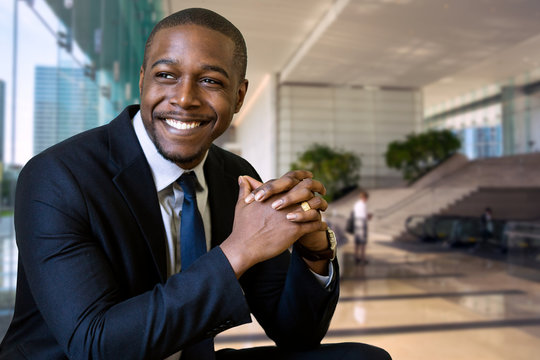 Black hair thinning at the crown is a topic that isn't brought up enough in mainstream discussions about hair loss and male pattern baldness.
Black people are often left out of the hair transplant conversation, which mainly focuses on straight caucasian hair. Although systemic inequalities may play a factor in all of this, another reason is that black, curly, kinky and wavy hair is simply more of a challenge for surgeons to transplant. Treating African American patients can add an extra layer of intricacy to this method if the medical professional is not familiar with specific hair care practices. But this is not to say that black hair transplants are impossible. On the contrary, they are and have been successfully performed many times. It is simply a matter of choosing an experienced and board-certified physician who can handle the complexities of black curly hair.
The same applies to anyone else with curly hair, be it Hispanic, Middle Eastern, Indian, South Asian and other nationalities.
Our Inclusive Approach at Houston Hair Transplant Center
Hair disorders in people of color may present unique challenges to a clinician, and knowledge of accurate clinical presentation and treatment approaches is essential to providing quality care.[1] Dr. Goran Jezic's Houston Hair Transplant Center is the destination for all your hair restoration concerns. We're proud to unlock the potential that our patients hide from the rest of the world, whether it be through hats, scarves, hoodies, hair systems, extensions, or hairpieces.
Since black hair can be harder to transplant compared to straight hair, you must ensure that your surgeon is skilled and experienced.
The Houston Hair Transplant Center is home to Texas' resident hair experts specializing in follicular unit extraction (FUE) technology. Dr. Jezic is double-board-certified and brings over two decades of experience, including over seven years of hair transplant expertise, to provide excellent, fulfilling hair restoration to all his patients. Many of our clients are African-American athletes, celebrities, actors and professionals from all walks of life. Click here to schedule your consultation online, or call us now at (713) 864-2300, and one of Dr. Jezic's friendly staff members will help you through the process.
Stay up-to-date on any specials and events by following us on social media. You can find us on Instagram, Facebook, and Youtube.
We look forward to your imminent transformation.
Before and After Photos
About Black Hair Thinning At the Crown
There are several hair and scalp disorders that are noted to be more common in patients of African descent as compared to Caucasian populations:
Central centrifugal cicatricial alopecia

A disease characterized by permanent hair loss in the crown region of the scalp, inflammation, and scarring. It happens almost exclusively in black women aged 30 to 55 years.

Dissecting cellulitis

An inflammatory disease of the epidermis. It exhibits itself as perifollicular pustules, keloids, nodules, abscesses, and sinuses that evolve into scarring alopecia.

Discoid lesions of lupus erythematosus

A chronic skin condition of sores with inflammation and scarring on the face, ears, and scalp and at times on other body areas. These lesions manifest as a red, inflamed patch with a scaling and crusty appearance.

Traction alopecia

Traction alopecia results from repeated trauma to hair follicles or from pulling the hair back into tight hairstyles.

Seborrheic dermatitis

A skin condition that causes rough patches and reddish skin on the scalp.

Hair breakage

Occurs when the hair shafts break, creating split ends and shorter hair strands due to dryness and scalp damage.
Other Common Hair Loss Concerns
Telogen effluvium
Pattern hair loss
What Is Hair Transplant Surgery?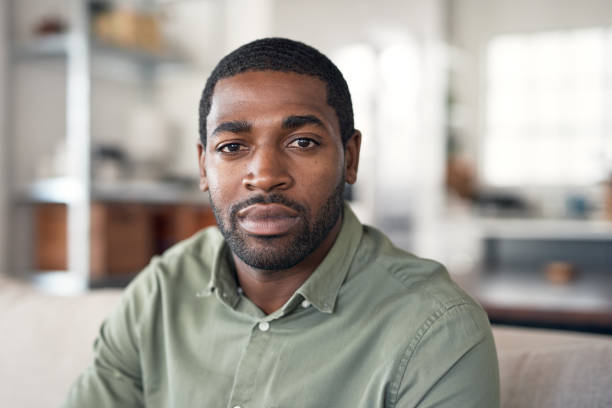 Hair transplant surgery, or follicular unit extraction (FUE), takes hair follicles or grafts from a donor site to the thinning or balding areas, referred to as the recipient site. Each graft consists of one to three hair follicles. Hair transplantation has also been successfully used to correct androgenetic alopecia (male pattern baldness), cleft lip scars, post-burn or surgical scars, and vitiligo.[2] FUE is the ideal hair transplant procedure for patients looking to restore their curly hair. Studies have shown that hair transplant surgery captures the benefits of multiple available restoration techniques and avoids traditional disadvantages associated with Follicular Unit Transplants (FUT), also known as strip surgery.[3]
Benefits of Black Hair Transplants
Increased confidence
Permanent solution for hair loss
Minimally invasive
Yields more volume with fewer follicles
Curly, kinky, wavy hair requires fewer grafts to cover the balding area
Minimal maintenance
Candidates
The ideal candidate for hair transplant surgery would be a person of color with curly, kinky, and wavy hair who has experienced hair loss. There are many reasons for hair loss in patients, including genetic male and female pattern baldness, primary inflammatory and infectious scalp dermatoses, and traumatic hair loss.[4] Candidates should have healthy hair on the sides and back of the head, which is the donor area.
Personal Consultation
You will want to arrange a consultation with Dr. Jezic's office specifically so that you may discuss your medical history, hair loss, and whether you are the right candidate for hair transplantation. Together you will discuss your goals and expectations and develop a strategic plan for your new hair and determine what techniques will be implemented.
Click here to schedule your consultation online, or call us now at (713) 864-2300, and one of Dr. Jezic's friendly staff members will guide you through the process.
Preparation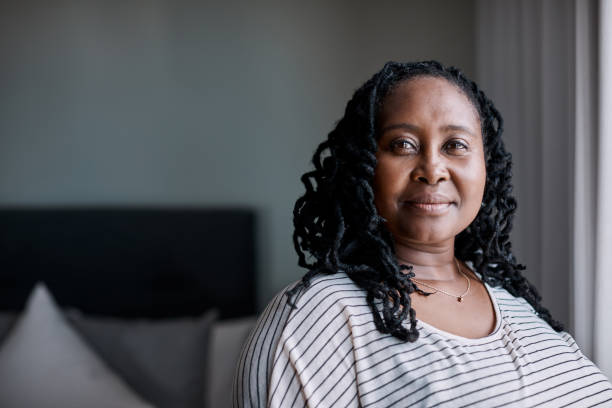 Dr. Jezic will go over any plans you need to make for your procedure during your consultation. It is recommended that patients abstain from smoking for a week to ensure the best results.
Dr. Jezic will determine the number of grafts required, which will determine the length of your procedure. He will also choose whether to utilize the ATERA or NEOGRAFT FUE Technology for your surgery. These are among the most advanced hair restoration technologies available in the market today.
Procedure
Dr. Jezic draws the hairline.
Anesthesia is administered.
Dr. Jezic and his team will harvest and extract the follicular units from the back of the head using micro punches under 3-5x magnification.
Dr. Jezic and the team will carefully place the extracted hair into the desired areas.
Recovery
For a week after the procedure, your donor area may be sore and numb. You may also expect some swelling and redness too. Patients should gently shampoo the recipient area two days after surgery to prevent any scabs from forming. If scabs form and bond to the hair shaft, the newly transplanted hair follicles can be lost. Dr. Jezic may prescribe medications to ease your discomfort. It is recommended to take it easy and avoid strenuous activities and exercise for at least a week.
Most patients can return to work and resume daily activities the day after their hair transplant procedure. Make sure to follow any specific aftercare instructions from Dr. Jezic.
Results
FUE garners permanent results, recreating natural-looking heads of hair.
Don't be alarmed, but during the first few weeks after your procedure, nearly all your transplanted hairs will fall out as a result of the natural hair growth cycle which goes through the anagen, catagen and telogen phases. There may also be some shock loss that happens when hairs is disturbed by their relocation or by trauma adjacent to the follicle. By around four months, you can begin to see new hair start to grow from the treated area and continue to thicken over the next six to nine months. Density is visible in about a year.
Cost
In a single FUE session, up to 3,000 plus hair grafts can be implanted. Each graft consists of 1 to 3 hair follicles. We charge as low as $4.50 per graft, but you can't exactly put a price on your future happiness. The final quote is provided during your complimentary consultation with Dr. Jezic. Zero percent financing is available. However, we can provide you with an estimate! Call 713-864-2300 to contact us and schedule a consultation. Virtual consultations are available.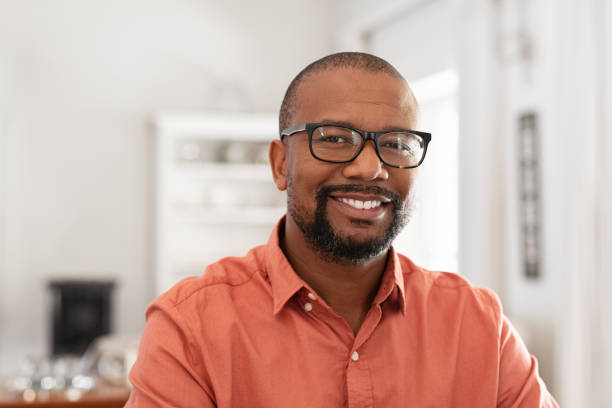 If you've enjoyed learning about black hair thinning around the crown, we'd like to recommend you read the Houston Hair Transplant Center's Blog. You'll find great content like FAQs, pop culture pieces, advice, lifestyle articles, and much more.
Don't forget to follow us on social media. Connect and share your thoughts with us on Instagram, Facebook, and Youtube.
We look forward to growing our relationship with you.
FAQ
Are hair transplants an option for black people?
Yes, hair transplants are an option for black people. We have seen an influx in African American, Hispanic, Middle Eastern, and even Caucasian clients with curly hair. 
What is a hair transplant?
A hair transplant is a minor surgical procedure performed under local anesthesia, where hair follicles are taken from a donor site and taken to the thinning and balding recipient site.
What differentiates a black curly hair transplant from a straight hair transplant?
The kinky hair follicle and strand structure differs from straight hair and usually takes a spiral or "S" shape from the tip to the root. To keep the design completely intact, the transplant surgeon must handle these hairs with extreme care when extracting and implanting them. Special punches and the ATERA FUE technology are used for this procedure. 
What Causes Someone to Lose Their Hair?
Multiple factors come into play regarding hair loss, such as age, genetics, and hormonal changes.
Do Hair Transplants Hurt?
While no surgery is painless, with the aid of anesthesia and post-op pain medication, hair transplant patients experience brief levels of discomfort.  
How Long Do Hair Transplants Last?
Hair transplants can last a lifetime. However, results may not be immediately noticeable until about six months after surgery. Patients will see their final results after about a year.
Are Hair Transplants Safe?
There is some degree of risk with any surgical procedure, but when performed by a qualified, board-certified surgeon, hair transplantation is relatively safe.
Will I Be Able to Swim and Do Other Physical Activities With My New Hair?
It is advisable to avoid strenuous physical activities for at least ten days following your procedure. Dr. Jezic will provide you detailed post-op instructions. Your results are partially dependent on your compliance with these instructions. You can wash, cut, or dye it however you'd like when it's fully grown. 
References