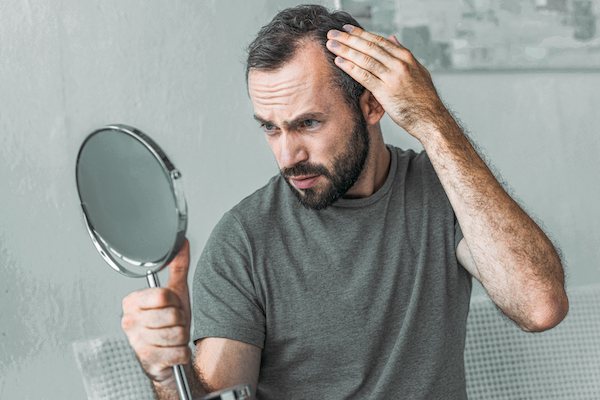 The cost of NeoGraft hair restoration is based on several factors. The extent of your treatment area, the number of sessions required, and the viability of your donor follicles all contribute to the final price of your procedure.
If you are comparison shopping, however, you must take various considerations into account. Dr. Goran Jezic is an unparalleled expert in the field of hair restoration. When you consult with Dr. Jezic, you are getting more for your dollar than you would with a subpar practitioner. The price of follicular unit extraction (FUE) is based on grafts; nobody maintains and cultivates healthy grafts quite like Dr. Jezic. Under his esteemed leadership, Houston Hair Transplant Center will provide the best care at the right price.
Contact us online or call (713) 864-2300 to make an appointment. We also offer virtual consultations to best suit your needs and lifestyle. During your meeting with Dr. Jezic, whether in person or in cyberspace, he will give you an accurate cost estimate of your upcoming hair restoration with NeoGraft.
Before and After Photos
Price Per Graft
Here at Houston Hair Transplant Center, we specialize in a technique known as follicular unit extraction (FUE).[1] [2] As the name suggests, we harvest clusters of follicles called "units" from your donor site. The donor site is often located at the back of the head, where vibrant hair growth flourishes. Follicles from this area will be collected and cradled in our NeoGraft device.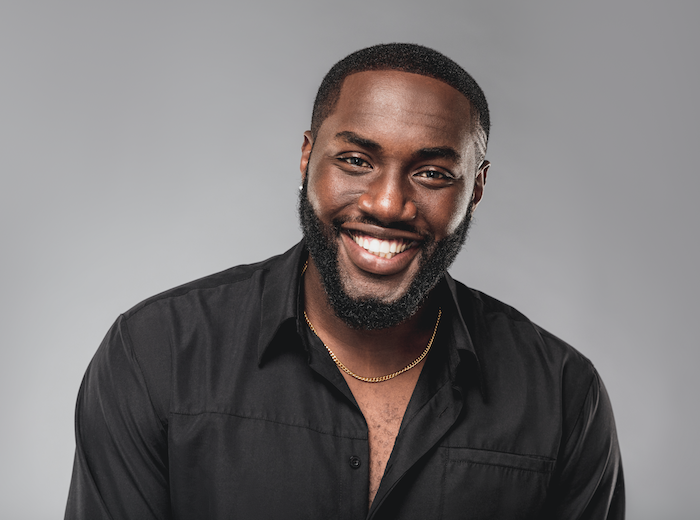 Once the necessary number of units is gathered, they are prepped for transplantation. Healthy follicular cells of your very own are strategically placed along the site of thinning or balding. Your body adopts and adapts, transforming your follicles into new hair growth exactly where you want it.
The cost of FUE is as low as $4.50 per graft. Again, this number must be examined in context. Hair restoration clinics in Los Angeles and New York typically charge between $6 and $11 per graft. According to some high-priced clinics, a graft equals one follicle, but not at Houston Hair Transplant Center. Here, we consider a graft equal to a follicular unit, which may contain three viable follicles. Hence, you have already multiplied your savings by a factor of three! When you add up the hundreds of meticulous extractions required to achieve your aesthetic goals, you can save between $2,000 and $3,000 working with Dr. Jezic. 
FUE vs. FUT
As the old saying goes: you get what you pay for. As you assess the cost/benefit ratio of follicular unit extraction, please contrast it against the alternative: follicular unit transplantation (FUT).[3] Other hair restoration providers may still use the FUT approach to treatment. While the price is comparable to FUE, the benefits are far inferior.
FUT services generally cost between $3 and $7 per graft, which sounds inexpensive, but what does FUT entail? Also known as "strip harvesting," FUT requires the removal of a sizable swath of flesh along the donor area. In addition to any viable follicles that may be harvested, patients suffer the loss of skin as well. FUT results in scarring along the donor strip, and the grafts are less selective than they are with the FUE technique.
Therefore, when you are comparing the prices of FUT and FUE, keep in mind that FUE grafts are pin-sized and precise. Only the most viable follicular units are chosen, whereas the FUT method is clumsy and less effective.
The NeoGraft Difference
One of the variables that makes FUE so reliable is our NeoGraft system of extraction and transplantation. The automated procedure removes uncertainty from the hair restoration process. NeoGraft selectively extracts healthy units of follicles and collects them in its patented suction canister.[4] The motor of the NeoGraft device is smooth and silent, eliminating vibrations that can damage the living follicles.
Since you are paying per graft, you want each one to be cradled tenderly. The NeoGraft system treats each harvested hair follicle with the gentle consideration it deserves. Once a sufficient number of grafts have been harvested, our skilled technicians will use NeoGraft's handheld extension to transplant the units to your treatment area. The device allows for placement that is precise to its core. NeoGraft punches measure between 0.8 and 1.2 mm in diameter. The fact that both the extraction process and transplantation process are expertly regulated and administered through the same system saves you money and time.
Benefits of FUE
In addition to the obvious physical benefits of FUE, there are myriad psychological and budgetary rewards that go with it. When your hairline does not reflect your ideal self, it can cause distress. You may exhibit this discord by shying away from certain social and/or employment opportunities.
Case in point: if you perceive your appearance as "bald" or in any way older than you feel inside, it may prevent you from applying for a job that requires youth and vigor. This simple decision impacts your earnings potential. Hence, FUE can literally open your horizons to a more lucrative future.
NeoGraft Cost Benefits
Streamlines the follicular extraction process so less sessions are required
Automates the transplantation procedure, delivering more "bang for the buck"
NeoGraft represents the pinnacle of FUE technology, so you are receiving the very best treatment that money can buy
Eligible Candidates
If you live in Houston, or plan to visit the area for a spell, then we are your premier destination for hair restoration. Candidates for FUE treatment must have enough viable follicles in the donor site(s) to contribute to the harvesting process. If you have an active infection or skin condition in either the donor area or the treatment area, you may need to postpone your NeoGraft session until the matter is cleared up. Dr. Jezic can determine your eligibility for FUE hair restoration during your comprehensive consultation.
Private Consultation with Dr. Jezic
The purpose of this article is to provide a broad overview of NeoGraft's cost and effectiveness. But you must have questions that pertain to your particular case. Dr. Jezic can answer those questions and provide a precise pricing estimate based on your physiology and aesthetic needs. In addition to being an industry leader in the art and science of hair restoration, Dr. Jezic is a great communicator.
Following his lead, we strive to provide world-class communication with our Houston friends and neighbors in the form of an informative, incisive blog. Feel free to read through our posts and bring any questions that arise to your consultation. Please call (713) 864-2300 to schedule a one-on-one with the number one hair expert in Texas.
NeoGraft Procedure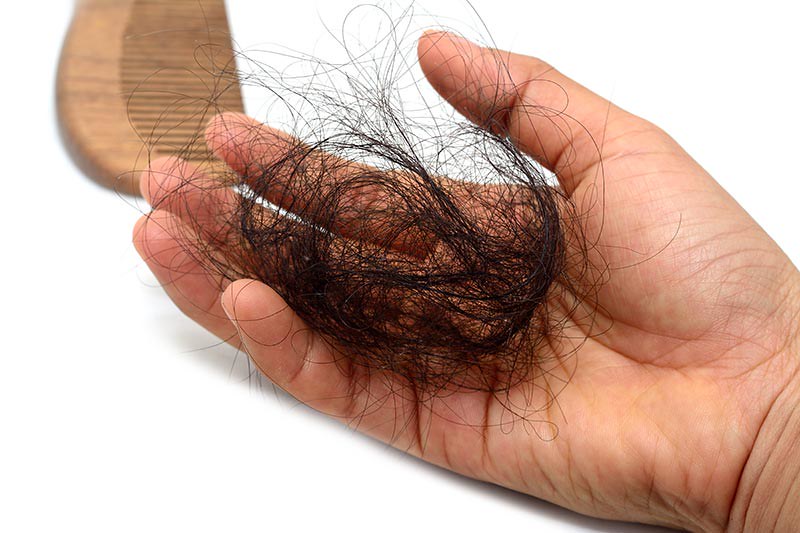 As part of your thorough consultation, you will receive detailed instructions on how to prepare for your NeoGraft procedure. These directions will be customized to your case, so please follow them closely.
The extraction process involves several tiny punctures along the skin. Dr. Jezic has a gentle touch, so he will apply the proper protocols to keep you comfortable throughout the procedure. Each client is different, so your NeoGraft excursion is unique to you. The number of sessions required, the duration of each visit, and other factors will vary from person to person.
Recovery and Results
Please allow your donor sites a few days to properly heal. Do not scratch or rub the treatment area to allow the proper space for your new hair growth to take root. The NeoGraft system amplifies your follicles' ability to transform your appearance. You will be back to your daily routine before you know it!
Less time away from work translates into more revenue in your pocket. This is yet another way in which NeoGraft at Houston Hair Transplant Center is more cost effective than the competition. To get a preview of how satisfied you will be with Dr. Jezic's methods, please visit our reviews page.
FAQ
How much does NeoGraft treatment cost in Houston, Texas?
Follicular unit extraction (FUE) is priced per graft. Here at Houston Hair Transplant Center, we charge as low as $4.50 per graft, which is much more affordable than clinics in Los Angeles or New York. Dr. Jezic's expertise helps to ensure the optimal viability of your grafts, courtesy of his NeoGraft device. The top-of-the-line technology preserves each harvested follicle, transplanting the specialized cells while they are still living and thriving. Other hair restoration providers use outdated procedures that require endless return visits and yield lackluster results. Houston Hair Transplant Center respects you and your budget. We make the most of each extracted follicle. Contact us to learn more about the cost of NeoGraft and the savings it represents in your hair growth journey. 
References