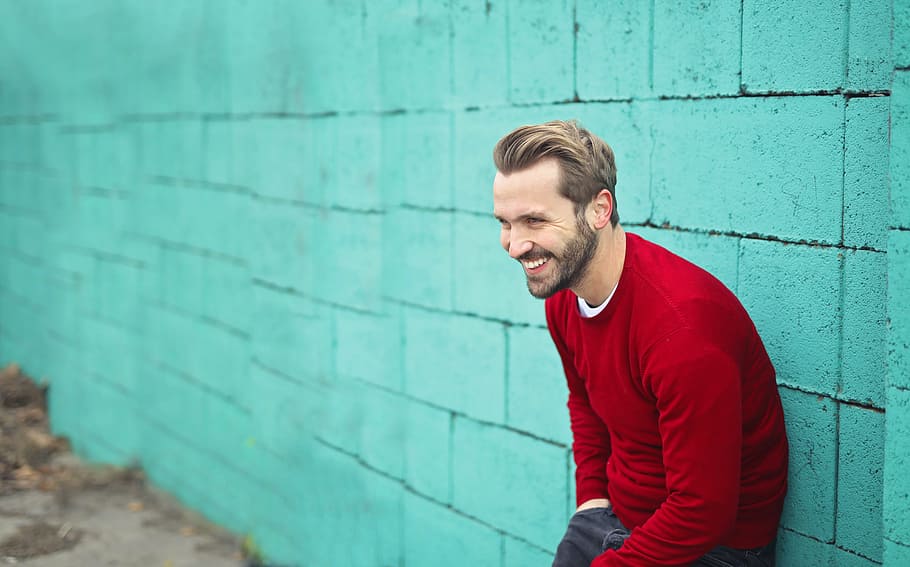 The human face is a wonderland of expression. Our eyes convey every emotion from serious to silly, our mouths facilitate communication with a smile, and our facial features rise and fall with the swelling of our feelings. To provide your face with the perfect frame, consider the benefits of facial hair transplants.
Dr. Goran Jezic, a highly experienced hair transplant physician, represents a rare combination of artistry and scientific excellence. He is a board certified physician specializing in the growth and maintenance of vibrant, lustrous hair. Under Dr. Jezic's esteemed leadership, the Houston Hair Transplant Center has pioneered the best ways to keep your follicles productive and your appearance at its best.
If you want fuller, more consistent hair growth along the mustache, beard or eyebrow region(s) of your face, consider a visit to Houston Hair Transplant Center. Our knowledgeable team can boost your brow or style your 'stache! Contact our office at your earliest convenience and let's begin a conversation about facial hair growth that works for your look.
What Is a Facial Hair Transplant?
A facial hair transplant is a treatment that gently harvests healthy follicles, delineates them by texture and viability, then transports them to the face for natural growth. Houston Hair Transplant Center employs a revolutionary technique called Follicular Unit Extraction (FUE).[1] By collecting small bundles of hair follicles where they grow freely, like at the back of the head, for example, Dr. Jezic can create a garden of possibilities. He then transplants these units of follicles to the area where you most want to experience new hair growth. The process is also known as hair grafting, and it can provide a striking new look for individuals who want to experience natural hair growth on various parts of their face.

Hair Transplants for Mustaches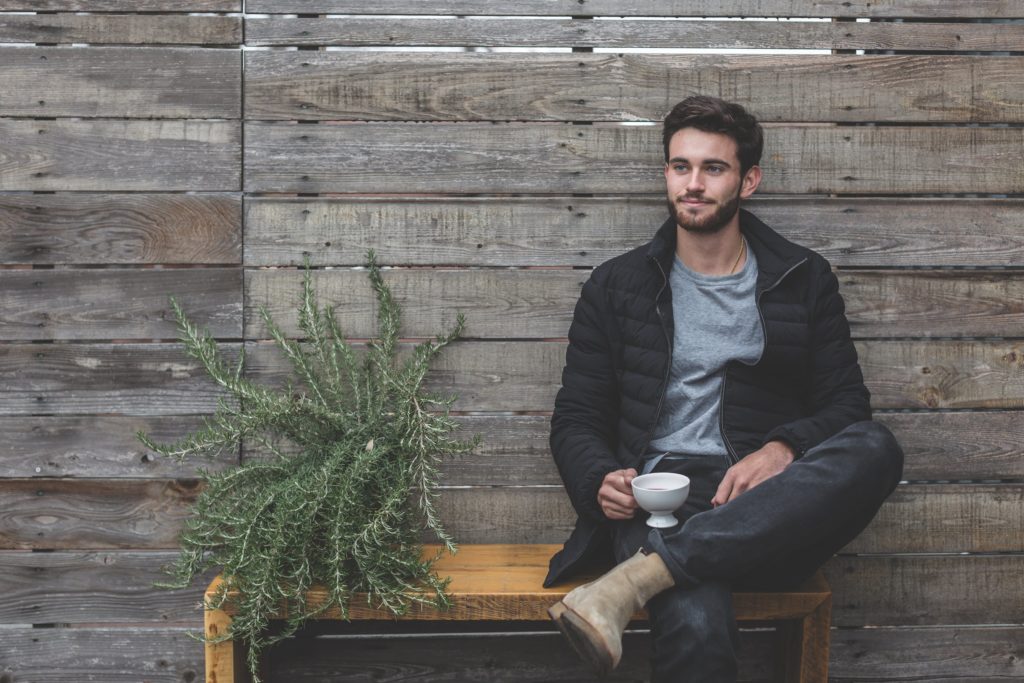 Dr. Jezic, a highly skilled hair transplant surgeon, uses a specialized device to implant healthy follicles in areas as delicate and visible as the upper lip. Men with sporadic or scattered mustache growth can benefit from Dr. Jezic's skillful hand and artistic eye. The mustache hair restoration FUE process can even help those with unique conditions such as alopecia resulting from a cleft palate.[2] Hair growth can provide natural coverage and robust definition to the mid facial region.

Beard Hair Transplants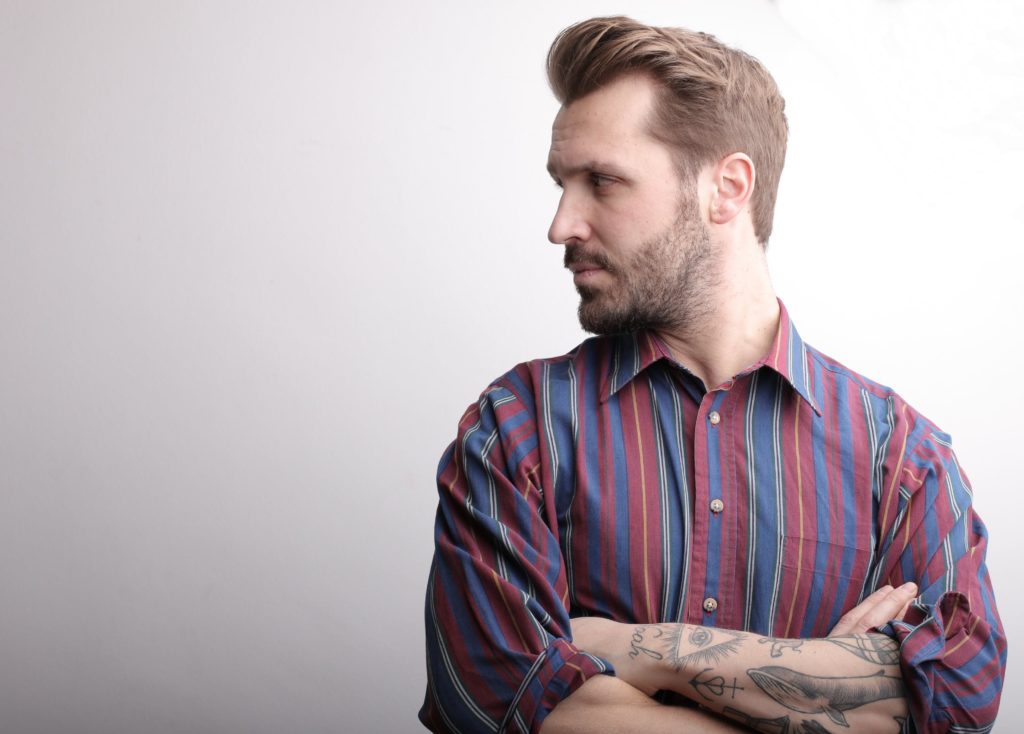 Now take a step back and think about how complex the beard can be. It presents the same challenges and opportunities as the mustache region, but tenfold. An experienced hair transplant doctor such as Dr. Jezic can assess the skin along the cheeks, chin, and jawline to determine if FUE is right for beard hair restoration. By transplanting healthy follicles to the lower face, Dr. Jezic will transform your face from patchy to powerful!

Hair Transplants for Eyebrows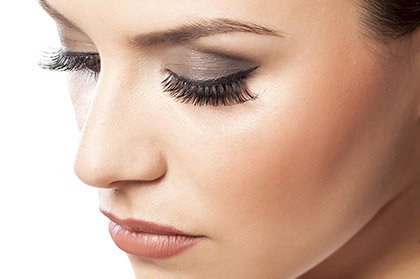 But men are not the only ones who can benefit from facial hair transplants. To fill out the shape and size of your eyebrows, consider the benefits of FUE for both male and female eyebrow hair restoration. If you want a dramatic brow, an arching swoop, or a sleek line, hair transplantation can help. Years of plucking and waxing may have depleted your eyebrows, but adding healthy follicles to the mix can restore your growth in the exact places where you want a brow boost!

Benefits of Facial Hair Transplants
When the hair on your head recedes, there are several possible solutions to the issue. Topical solutions offer a variety of benefits, you could simply cover the top of your head with a hat, or you can trim the rest of your head to match. Some men look great with a cropped hairdo.
But when the hair on your face grows inconsistently or not at all, you have fewer options.
Shaving can irritate the skin, and allowing scattered patches of hair to grow out may not reflect your ideal style. That's why FUE is engineering facial hair restoration one follicle at a time. The benefits of follicular unit extraction (FUE) for the beard, mustache, face and eyebrows are many and marvelous.
Highly selective harvesting process
Precise placement of healthy follicles
State of the art equipment
Promotes the growth of your own natural hair.
To learn more about the benefits of hair transplantation, please visit Houston Hair Transplant Center. Dr. Jezic, a veteran hair restoration specialist, appreciates the opportunity to share his dedication to the craft of facial hair restoration, and he can discuss how facial transplants can specifically benefit you.
Eligible Candidates
If you want more lustrous hair growth on your eyebrows, beard area or mustache region, you may be a perfect candidate for FUE. Eligible clients must present sufficient hair growth in the potential donor sites from which we will harvest follicles. For example, if the hair along the back ridge of your head (just above the neck) is thick and plentiful, then it should be able to sustain plenty of FUE harvestation to supply your facial hair needs.
To determine your candidacy for hair transplantation, please contact our offices online or call (713) 864-2300. Our team is eager to help and ready to answer any questions you may have.
Personal Consultation in Houston
As much as we want to hear from you via phone or email, we really enjoy face time with our clientele. Your consultation offers you a chance to share your medical history and describe your hair growth needs. By striking up a conversation with Dr. Jezic, a highly talented hair restoration physician, you can ignite a communication that will trigger the hair restoration you have always wanted.
We also offer virtual consultations by video, Sype, Face Time, What's App and Zoom, so you can show us your marvelous mug from wherever you log on.
Point out your "problem areas" and describe how you would like to transform them. You should even feel free to show us pictures to illustrate your aesthetic desires. For example, share some photos of beards that you would like to emulate, or eyebrows that might look perfect on you. You can also show us pictures of yourself in younger years to give our clinical staff a baseline from which to work. If we understand your journey, we can strategize the best way forward.
Preparation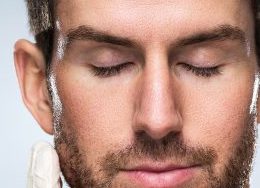 During your consultation, you will receive detailed instructions on how to prepare for your facial hair transplant procedure. This process will be tailored to your unique anatomy, and it takes several factors into consideration. Dr. Jezic, a leading hair restoration doctor, will explain how to treat the hair in your donor site(s) as well as how to properly moisturize your face in the days leading up to your FUE treatment.
If you have any questions regarding how to prepare for follicular unit extraction, please contact Houston Hair Transplant Center.
Procedure
Follicular units are microscopic. Each graft only contains one to three follicles, so they will barely be missed from the donor site from which they are harvested. Our NeoGraft device or the new and advanced Atera FUE System targets healthy hair and cradles them at the roots as it collects them efficiently and with the utmost care and safety.
At the Houston Hair Transplant Center, Dr. Jezic, a renowned hair restoration surgeon, and his staff perform MEGA FUE hair transplant sessions up to 3,000+ grafts.
But successful hair transplantation requires a human touch. Dr. Jezic, an experienced hair replacement physician, will assess the type of hair follicles being collected and determine where they will find their most appropriate new home. For example, mustache hair should be slightly more fine and elongated than chin hair. Dr. Jezic, a highly skilled hair replacement doctor, can evaluate your hair type and create a travel plan for each graft.
Recovery and Results
In the hours immediately following the FUE procedure, you may feel a slight discomfort in your donor site(s). You can apply the proper cold packs and soothing lotions, according to Dr. Jezic's recommendations. Over the next two days, the healing process should be complete. FUE only creates small pin pricks where the follicles are collected, and these marks often heal within the span of 48 hours.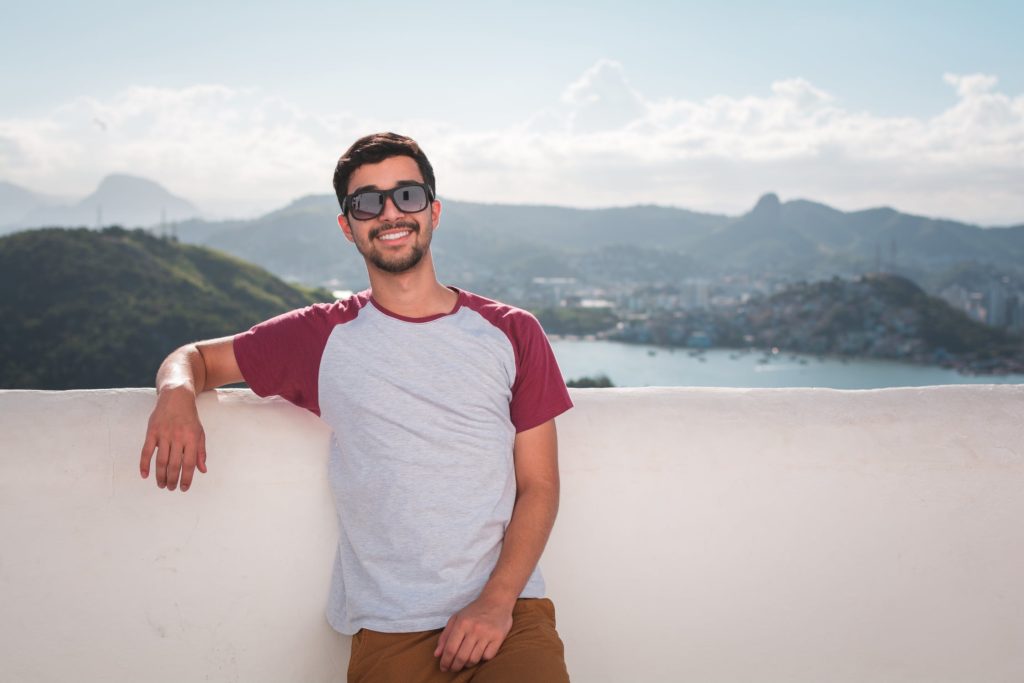 The transplanted hairs may fall away after two weeks, but that is normal and natural. It is the follicles that matter most. After approximately three months, the transplanted follicular units should sprout new growth. The cells may require some time to adapt to their new surroundings, but then they will exhibit an amazing ability to foster healthy hair, just as they did when they lingered along the back of your head.

Complementary Procedures
The transplant process can be aided by the breakthrough possibilities of soft tissue injections. By drawing a small sample of blood, Dr. Jezic, a skilled hair replacement surgeon, can isolate the healing power of your own tissue and cells. He can then concentrate these platelets into a serum that can amplify your body's ability to support hair growth.

FAQ
How much does a facial hair transplant cost in Houston?
The cost of Follicular Unit Extraction (FUE) depends on how extensive your facial hair growth needs are and if its a beard, mustache or eyebrow hair transplant. Each graft is priced individually and each strand is treated with care and consideration. You truly get what you pay for. Houston Hair Transplant Center is the capital of meticulous hair restoration. To benefit from our precision, schedule a virtual consultation soon.
Does facial hair transplantation work?
The process of harvesting healthy follicles and relocating them to the contours of the face is a delicate one. It requires expertise and dedication, both of which define Dr. Goran Jezic. He will assess your facial hair growth plan and determine if FUE will work for you. In a matter of months, you can be growing your own beard, mustache, and/or lustrous eyebrows. 
References
Dua A, Dua K. (2010). Follicular unit extraction hair transplant. Journal of Cutaneous and Aesthetic Surgery. 3(2):76–81. DOI: 10.4103/0974-2077.69015
Reed, M.L. & Grayson, B.H. (2001). Single–Follicular-Unit Hair Transplantation to Correct Cleft Lip Moustache Alopecia. The Cleft Palate-Craniofacial Journal. 38(5)538-540. https://doi.org/10.1597/1545-1569_2001_038_0538_sfuhtt_2.0.co_2