Are You A Candidate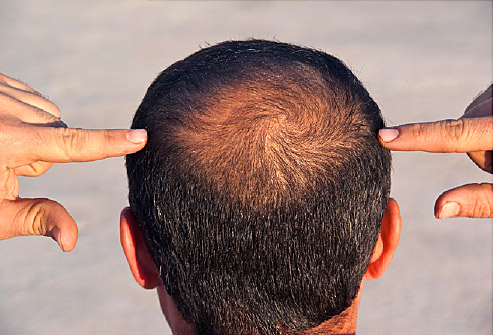 Investing in a Hair Transplant is a Major Decision. First, it is important to determine if you are a candidate.
Before deciding if a hair transplant is worth it, you should consider several factors. Among the things to evaluate, even if you are not in Houston, you should decide and/or evaluate with your physician some of the following
1. Your current state of hair loss
2. Your potential future hair loss
3. Your current and potential future hair restoration needs
4. Approximate cost of a hair transplant.
Overall, many patients have a slowdown in hair loss after the age of 40, but this does not mean the balding has stopped. In fact, some hair loss can continue well into the 50s and 60s (though not as aggressively).
A hair transplant in Houston can help you rejuvenate. You can start to look how you feel. This is a great goal for most people. However, it is important to realize that you may not be able to look like you did when you were 15 years old.
How Much Does It Cost?
The good news is you can now get quality hair transplants that are affordable. An affordable hair transplant in Houston does not sacrifice quality if you do your proper research. Some places cut corners in critical steps, some places just do so much hair restoration and control overhead that you simply benefit from the volume and experience. Overall, when considering the cost of a hair transplant in Houston or anywhere, you should evaluate all factors as best as possible. The pros and cons of a hair transplant can be tricky to determine and should be done in consultation with your physician. The Neograft hair transplant cost can be very affordable.
Is A Hair Transplant Worth It?
The investment in an FUE restoration procedure produces permanent and natural results. This reverses a lifetime of hair loss and balding that affects the way look at us. If you have a goal like this, then you may want to consider a consult with our team to discuss this further.
To do the math, it is important to calculate the cost of years of products and maintenance systems men use for hair growth. Then you can decide the cost of a hair transplant in your situation using our estimates. You can spend month after month of your hard earned money on products that are temporary, or you can consider a more lasting solution that requires no maintenance.
Risks Of A Hair Transplant
First, note that this is not medical advice and this is not an all-inclusive list of risks. As with any medical procedure, risks are involved. If you talk to someone who says no risks are involved or say they have a 100% success rate, then you should be concerned. Hair transplants, like any medical intervention, are not a guaranteed procedure. Some cases do not result in growth. This is why you should make sure you are choosing the team you are most comfortable with i.e put all the odds in your favor. While this again does not produce guaranteed results, at least you know you chose the best option. Other considerations with restoration is the potential need for touch ups. This is particularly true if the growth comes in a little thinner than expected. Again, it is impossible to predict a patient's results will turn out. While some people show amazing before and after photos, many places have been caught using alterations and Photoshop to manipulate pictures. So it often comes down to your judgment after a face-to-face meeting with your physician. You have to ask yourself does this seem like a hard-working, honest, and trust worthy team?