Our Team of Hair Techs Is Ready to Change Your Life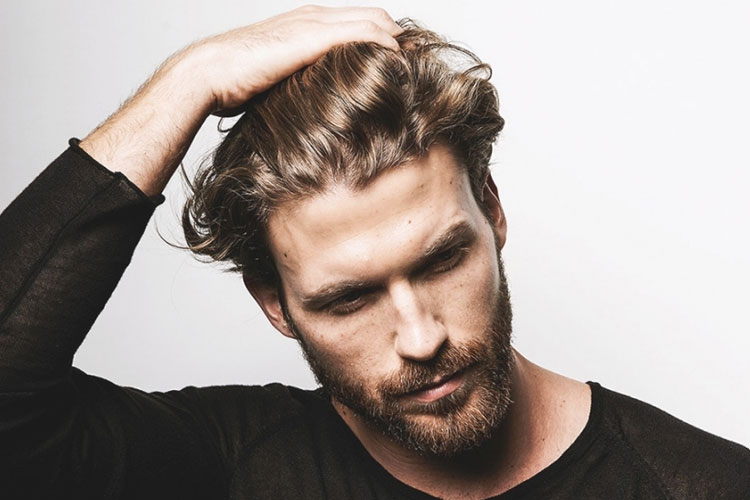 When you receive medical attention, you have an entire team working for you. The hair transplant doctor is the captain, and his or her leadership informs the rest of the diligent crew. Every nuance of a procedure requires delicate care and precision. That is why you want experienced, trained professionals staffed in every position along your surgical journey.
Houston Hair Transplant Center is founded on the philosophy of compassionate care. Our staff is highly motivated, well educated, experienced, and eager to meet the demands of our discerning clientele. To benefit from the pedigree of our esteemed team, please contact our office and schedule a consultation.
We also provide virtual consultations for those of you who are currently unable to meet us in person. No matter where you plug in, we want to connect with you.
Before and After Photos
What Are Hair Transplant Techs?
Hair transplant technicians are highly specialized medical assistants who play a vital role in the follicular unit extraction (FUE) process. In other healthcare disciplines, medical assistants may perform menial tasks. With hair transplantation, however, techs are tasked to be more involved.
Follicular unit extraction is a meticulous art and science.[1,2]
The procedure entails identifying a healthy area of hair growth that can contribute viable follicles for gentle extraction and hair transplantation. These follicular units are skillfully placed along the area in the thinning and balding areas (recipient sites) where they are needed most to restore hair growth.
Each follicular "unit" consists of between 1-3 hair follicles. Extracting them is microscopic work that demands undivided attention. Our hair techs have steady hands and watchful eyes, always looking out for your best interests. Houston Hair Transplant Center utilizes the advanced digital ATERA FUE System and Neograft technology to automate the follicular extraction and excision process, but it requires a human touch to properly guide the device to its optimal targets.
Teamwork Makes the Dream Work
Dr. Goran Jezic oversees the entire follicular unit extraction (FUE) procedure. He is a dual board-certified physician who specializes in hair restoration to benefit Houston and our surrounding communities. As skilled and knowledgeable as Dr. Jezic may be (and trust us, he wields a considerable wealth of expertise), he cannot perform FUE procedures alone. The doctor trusts his team of technicians implicitly to carry out the painstaking work of follicle placement and assisting. The Techs are also involved with patient support, providing pre and post-op instructions with Dr. Jezic, assisting the patient, and taking care of their needs during the procedure.
As mentioned above, our ATERA and Neograft FUE technologies present a quantum leap in hair restoration advancement. Gone are the days of "strip harvesting" large swaths of flesh to collect enough viable follicles to promote new growth in balding areas. Hair Techs are essential in operating and guiding the sophisticated ATERA and Neograft technologies.
The hair transplant technicians at Houston Hair Transplant Center are the gold standard in support staff excellence. They truly understand every facet of the FUE system, specifically how it pertains to the latest and greatest ATERA and Neograft devices.
To benefit from the cohesive teamwork that binds Dr. Jezic and his techs in their pursuit of hair restoration success, please contact Houston Hair Transplant Center.
Benefits of Hair Restoration
With the best Texas Hair Techs in your corner, you can reap the rewards of hair restoration done right. Follicular unit extraction/excision (FUE) performed on the ATERA system carries a bevy of benefits, all of which are made possible through the hard work and dedication of our tech team.
Benefits of ATERA FUE:
MEGA Sessions up to 4,000 grafts
Digital graft counter
Lubrication of grafts from harvest to placement
Two different tubing systems – one for suction and one for lubrication – which protects the grafts from damage.
Varied punch sizes for different types of hair
Minimally invasive
Maximum efficiency
No linear scars
No sutures
Rapid recovery
Minimal pain and discomfort
If you want to learn more about the technical prowess of our staff members, call (713) 864-2300. Our support team can set up a comprehensive consultation and walk you through the finer points of hair restoration and its fabulous, flowing results.
Eligible Candidates
One of the major reasons why we love our Hair Technicians is because they are detail-oriented and precise. When you need a hair transplant, a skilled Hair Transplant Tech is your best friend. Our Techs make sure that harvested grafts are prepared for placement and implantation.
Personal Consultation in Houston
Dr. Jezic is a visionary, so he can transform your realistic goals into amazing results!
From the moment you arrive for your initial appointment, we want to discuss possibilities. Your consultation begins with a thorough assessment of your hair growth needs and current status. Dr. Jezic will inspect the balding areas. He will also examine and search for the best donor sites. The back of the head is often rife with viable follicles for extraction. The doctor will explain his process throughout the course of your consultation and beyond.
Dr. Jezic will also walk you through the impending FUE hair transplant procedure, explaining every fascinating step along the way. To get a glimpse of what you may learn during the meeting, take a look at our video collection.
Feel free to ask about the role of Hair Techs during your comprehensive consultation. Dr. Jezic is proud of his team and will gladly sing their praises for you. Hair Techs form the backbone of the hair restoration process. They are one of the keys during the hair transplant process to bring your aesthetic dreams to life.
Preparation and Procedure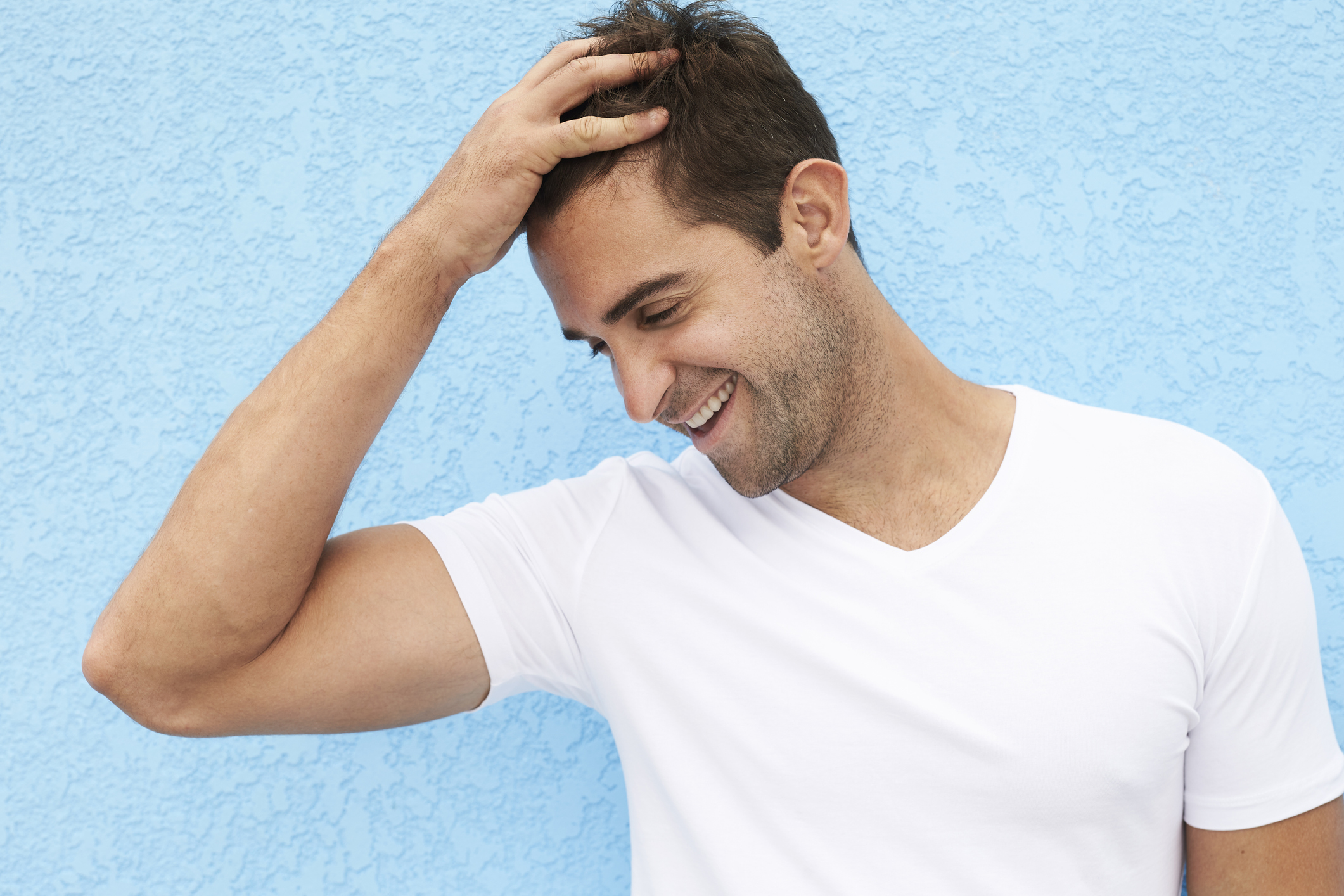 During your consultation, Dr. Jezic and his staff will provide you with detailed instructions to prepare you for the wonders of hair restoration. You will be advised to stop smoking and cease taking blood thinners and Vitamin E in the days leading up to your procedure. Even though the follicular unit extraction/excision (FUE) procedure only makes pin-prick sized marks, we want your circulation to be as healthy as possible leading up to the date of your session and minimize any bleeding.
Hair Techs are the wizards behind the curtain. You may not get to know them intimately, but their influence will bring your ideal luster to reality. Dr. Jezic and his tech team will work in tandem to execute your hair restoration procedure according to the process outlined during your consultation. The doctor will have explained the procedure to you, and now he leans on his trusty apprentices to make the magic happen.
Amazing Results
A hair technician's work is never done. After you donate your viable follicular units to the process, clinicians work with the ATERA and Neograft technologies to implant the healthy hair cells precisely and aesthetically. Your scalp will cradle the transplanted follicles for 3-6 months, at which time new growth is most likely to flourish.
To see the product of our doctor's and techs' hard work in action, simply read our stellar reviews. We vow to continue providing 5-star service to the Houston community and its surroundings, and we could not do it without our dedicated hair technicians.
Complementary and Alternative Procedures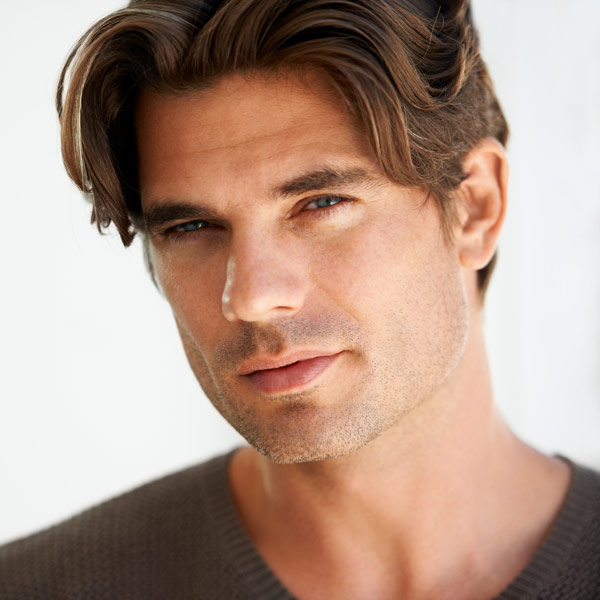 If follicular unit extraction/excision (FUE) is not the best approach for you, Dr. Jezic will recommend an alternative procedure. Topical products such finasteride (brand name Propecia) or minoxidil (better known as Rogaine) may work for your hair growth needs in preserving, but not necessarily, growing hair. Houston Hair Transplant Center is also a pioneer in the use of plasma injections that is not only rich in platelets but also provides a wide array of other healing properties. Our Tech team can isolate your platelets via centrifuge technology. The plasma is then reintroduced to your bald spot(s) to help facilitate new hair growth.
This type of therapy is most effective when performed in conjunction with follicular unit extraction/excision. The newly transplanted follicular units benefit from the chemical signals sent out by your platelets. It is as if your cells are forming an alliance, and their common goal is making you look and feel great. Our hair techs are excellent conduits of this cellular communication, and they amplify it with every precise decision they make in our state of the art lab.
FAQ
How much does hair transplantation cost in Houston?
The price of your procedure will depend on several specific factors. First, Dr. Jezic and his tech squad will determine if follicular unit extraction/excision (FUE) is right for you. Each session entails a certain cost, all of which will be explained and detailed during your individual consultation. If topical solutions are a better approach, the costs of the appropriate products will be outlined for you. Regardless of your needs, we have the best solution at the fairest price. 

The Houston Hair Transplant Center treats our techs like family. We compensate them for their vast expertise and pass the benefits on to you. The price you are quoted during your consultation is transparent and comprehensive. Please call (713) 864-2300 to discuss any questions or concerns you may have about the hair restoration process. 
References
Dua, A., & Dua, K. (2010). Follicular unit extraction hair transplant. Journal of Cutaneous and Aesthetic Surgery, 3(2), 76–81. https://doi.org/10.4103/0974-2077.69015
Rassman W. R., Bernstein R. M., McClellan, R., Jones, R., Worton, E. & Uyttendaele, H. (2002). Follicular Unit Extraction: Minimally Invasive Surgery for Hair Transplantation. Dermatologic Surgery. 28(8)720-728. https://doi.org/10.1046/j.1524-4725.2002.01320.x