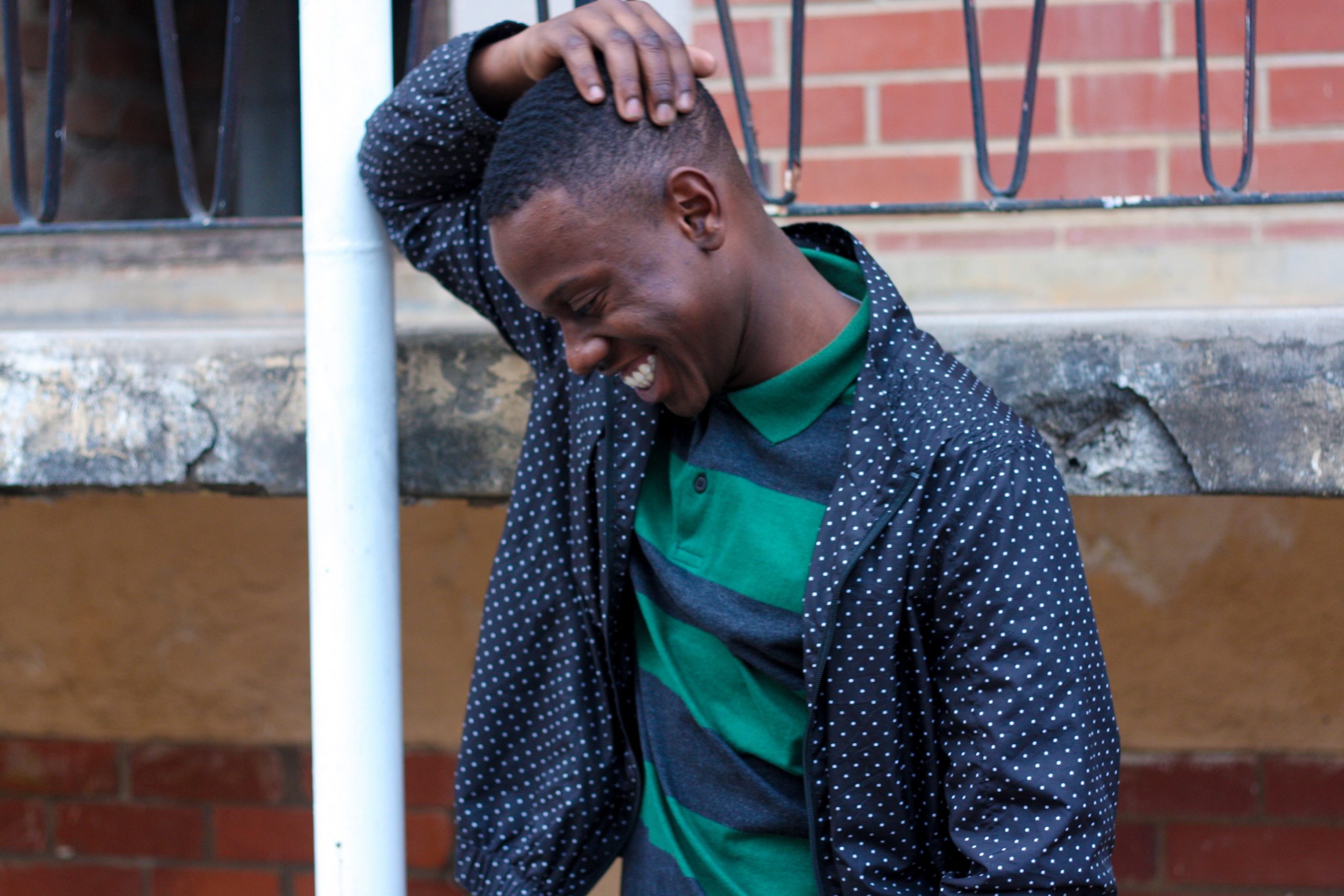 Don't shave it off. Don't buy a lot of hats.
You don't have to accept hair loss. Hair transplant procedures are more effective and affordable than ever. There are plenty of preconceived notions about African American hair. Don't listen to the rumors. African American hair is unique and it presents a unique set of challenges. There are so many success stories out there. And you could be one of them! Houston Hair Transplant Center is here to help.
Dr. Goran Jezic's Houston Hair Transplant Center specializes in treating hair loss. We are proud to be the hair transplant surgeons of choice for pro athletes, actors and celebrities. Dr. Jezic is a University of Texas alum and a proud Houstonian. Houston Hair Transplant Center uses the FUE NeoGraft technique for hair transplantation. It is a cutting edge technique known for its short recovery time and natural-looking results.
If you are curious about what Houston Hair Transplant Center can do for you, schedule a consultation and ask some questions. You can even schedule a virtual consultation if an in-person interview does not fit into your schedule. Don't give up and shave your head until you have all the answers!
Remember: there's something you can do about it.
What is FUE?
Houston Hair Transplant Center works exclusively in the FUE technique of hair transplantation using the NeoGraft technology. Follicular Unit Extraction (more commonly known as FUE) is a relatively new technology that represents a considerable advancement from the old "strip harvesting" technique still practiced by a lot of doctors today. FUE requires a scientist's precision and an artist's eye for detail to produce natural-looking results. By contrast, "strip harvesting" (also known as the FUT technique) is surgically invasive, with a higher risk of scarring.
FUE requires avoids the large lateral incision that comes with strip harvesting. In FUE, living hair follicles are harvested one-by-one. It is a precise process that the expert practitioners at Houston Hair Transplant Center have a lot of experience with. Our patients rave about the results!
After harvesting the donor hair, up to 2,500 grafts are implanted along your natural growth lines in a single FUE session. Each graft consists of 1 to 3 hair follicles. Hair is harvested from the "safe zone," frequently found at the back of the head. In most patients, this is where the thickest concentration of hair follicles is found. This hair doesn't fall off following a hair transplant because it is genetically different from the hair at the front and top of the head. It is important that the harvest area has thick hair cover or else risk "over-harvesting" and creating a new bald spot while trying to cover the old!
At Houston Hair Transplant Center, our surgeon and Hair Techs are experts in the field. We stand behind our results because we're not going anywhere. Best of all, we're located right here in Texas.
FUE Hair Transplant Process
The donor area is numbed and shaved for easy extraction
Grafts and hair follicles are harvested 1-3 at a time
Recipient sites are made
The donor hair is implanted where new growth is desired
How Are African American Hair Transplants Unique?
The texture and growth pattern of certain ethnicities presents a challenge to less experienced doctors. But the medical professionals at Dr. Jezic's Houston Hair Transplant Center are experienced in treating patients with all hair types.
Let our practiced hands restore your hairline to prominence!
For many people of African descent, the follicles have a distinctive "C" shape. This causes hair to grow curly. On the one hand, curly hair provides more cover to the scalp. This is an asset because it will require fewer grafts to cover a target area. But the Houston Hair Transplant Center's experience with a diverse range of patients pays off in the harvesting phase of FUE. In the case of curly hair, the follicles must be harvested with great precision, otherwise there is the risk of transecting and thereby damaging them with pinpoint FUE instruments. Dr. Jezic and his team are dedicated to the practice of precision. That's why so many athletes and entertainers choose us—precision counts under the bright lights and hi-def cameras that come with celebrity.
Dr. Jezic takes great pride in really knowing his patients.
Afro-textured hair is more than curls and coils, after all. Its growth patterns are different than those of European descent, especially at the hairline. African American hairlines tend to be set lower and straighter across the forehead. In contrast, European hair tends to be set higher at temples for an M-shaped hairline. These subtle aesthetic differences may seem small, but they mean a lot to our patients. They mean a lot to the dedicated medical staff at Houston Hair Transplant Center, too.[1]
Unique Traits of Afro-Textured Hair
C-shaped follicles
Curly texture
Lateral hairline growth pattern
There are population segments among other ethnicities including Hispanic, Middle Eastern, Indian and some Asian and Caucasians that exhibit similar hair characteristics that are curly. These patients would also benefit from the advanced FUE hair transplant techniques practiced by Dr. Jezic at the Houston Hair Transplant Center.
Benefits
FUE is a dramatic improvement over the old, "strip harvesting" FUT technique. FUE requires no large lateral incision across the back of the head. So, FUE is minimally invasive, with shorter recovery time and a much lower risk of scarring. FUE yields subtler, natural-looking results. Some patients may even choose to wear their hair short after the procedure. The results are that good!
For these reasons, FUE has risen to become the gold standard of hair transplant procedures.
FUE Hair Transplant Advantages
Short recovery time
Minimally invasive
Short hairstyles are possible
What is NeoGraft Transplant Technology?
NeoGraft is the tool we use for FUE hair transplants. It helps the surgeon and Hair Techs at Houston Hair Transplant Center execute FUE with accuracy and precision. The device is deceptively simple. It uses pneumatic pressure to safely remove hair follicles from the harvest zone, one-by-one. The same device will individually redistribute those tiny living follicles to other areas of the scalp. It's a fascinating process that has the appearance of planting seeds with a riveter.
How does NeoGraft assist in FUE?
Intuitive design contributes to ease of use for the doctor or technician
Increased precision for follicular harvest
Reduces the time of the hair transplant procedure
How Do I Know If FUE Is Right for Me?
Follicular Unit Extraction is appropriate for people of all races, genders, hair types and ethnicities. However, certain patterns of hair loss may limit one's eligibility for the procedure. The patient must have adequate follicle density in the safe zone so that it may serve as a donor area for the procedure. The safe zone is usually located at the back and sides of the head because this area tends to remain thick, even as advanced stages of hair loss set in.
However, diffuse patterns of hair loss—when thinning occurs all over the scalp—do not provide an adequate safe zone for harvesting. It may also be difficult to achieve complete coverage in the most extreme cases of male pattern baldness, even if the donor area is thick and strong. This is because there is a limit to which the donor area can be harvested. Dr. Jezic asserts a threshold of 2,500 grafts per FUE session. This is enough to provide natural-looking cover to target areas without risking the integrity of the donor zone. Overharvesting also risks revealing the tiny circular scars (between 0.6mm-1.4mm in diameter) left by FUE extraction.[2]
Transplanting up to 2,500 grafts can take up to eight hours. In order for the surgeon and team at Houston Hair Transplant Center to maintain accuracy, FUE extractions of 2,500 grafts or more will likely require more than one session.
FUE Recovery
No matter how easy or effortless the procedure, aftercare is important with any cosmetic surgery. This will ensure desirable results on a reasonable timeline.
FUE Recovery Timeline
Three Days: return to light exercise
Seven Days: return to strenuous activity but avoid excessive sweating
Fourteen Days: return to all activities
African American Hair is Beautiful in Houston!
African American hair presents its own set of opportunities and challenges to a skilled hair transplant practitioner. Every patient is different, after all! Dr. Jezic and the entire staff at Houston Hair Transplant Center want to help people of all hair types and textures to lead richer, fuller lives. Our experience pays off when it comes to meeting the unique needs of every patient.
Explore your options before you surrender your hairline to nature. Schedule a consultation with Houston Hair Transplant Center to learn more.
FAQ
What is FUE?
FUE stands for Follicular Unit Extraction. It describes one of the safest and most effective hair transplant procedures available today. Older methods required large surgical incisions and left unconvincing results. FUE's results are subtle and beautiful. Using an advanced, no-touch technique, living follicles are precisely extracted, one-by-one, and redistributed to balding areas. 
How are African American hair transplants unique?
Afro hair texture provides its own set of opportunities and challenges. Curly hair is an advantage in hair transplant surgery because it tends to provide better coverage than other types of hair. But the C-shaped follicles common with this hair texture requires greater precision in the extraction and harvesting process. Dr. Jezic and his team at the Houston Hair Transplant Center have experience working with many different types of hair. Experience makes a difference when serving the aesthetic needs of Houston's wonderfully diverse population.  
How do I know that FUE is right for me?
Eligibility for the procedure has nothing to do with race or ethnicity. Among other things, patients are qualified by the availability of a substantially thick donor area for follicular extraction. Only a dense safe zone of thick hair coverage—usually located at the back of the head—is able to be safely and effectively harvested for FUE. Patients must be adults. 
References
Dua, A., & Dua, K. (2010). Follicular Unit Extraction Hair Transplant. Journal of Cutaneous and Aesthetic Surgery, 2(3), 76–81. doi: 10.4103/0974-2077.69015
Panagotacos, P. (n.d.). How many hairs can be transplanted during one hair transplant session? Retrieved November 11, 2019, from https://www.iahrs.org/q-a/hair-transplant-one-session.