Houston Hair Transplant Center Reveals All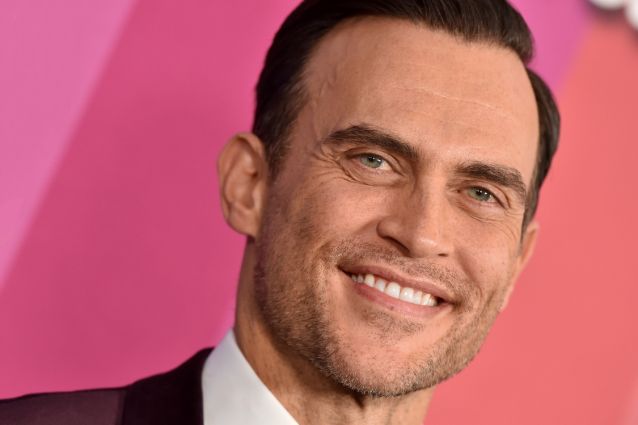 Celebrities may enjoy international fame, opulent lifestyles, and sex-symbol status, but they still put their pants on one leg at a time, and they still suffer from hair loss. While the rest of us might not have to worry about the paparazzi immortalizing a receding hairline, a number of celebrities have gone public about their hair transplants happily recounting the life-changing power of restoring their full head of hair. Leading experts consider follicular unit hair transplantation the gold standard when treating hair loss today. This procedure keeps the natural structure of the hair units intact and gives the most natural-looking results.[1] The Houston Hair Transplant Center is proud to be the hair transplant center of choice for pro athletes, actors, and celebrities. Dr. Goran Jezic ensures that each patient in his office receives the kind of personal attention necessary to achieve optimal hair restoration results with minimal pain and discomfort. Contact his office in Houston today at 713-864-2300 for a full head of hair that will have you feeling like an A-List star.
Before and After Photos
There's No Shame in Looking Your Best
There's been plenty of speculation about whether John Travolta, Mel Gibson, Billy Bob Thornton, and Steve Carrell have undergone hair transplants. While we'll just have to wonder about some celebrities, others have gladly admitted to having hair transplants and aren't ashamed to say how thrilled they are with their results. The Backstreet Boys' heartthrob A.J. MacLean admitted to having hair transplant surgery and shared the results on Instagram, comparing his motivations to why other people undergo plastic surgery. He admitted: "This was the one thing I did and I couldn't be happier." Similarly, John Cleese of Monty Python fame had no qualms about announcing that he had undergone a hair transplant. His motivation?  "I have got a very strange shaped skull, very pointy… and I don't like wearing wigs!"
Things Get Hairy for Elton John
Elton John has much more hair today than he did in the 1970s but doesn't look back on his first hair implant procedures fondly. In his autobiography, Me: Elton John, Elton wrote that he was promised a "simple procedure" and that he'd leave the clinic "a changed man." However, "It didn't quite work out like that. I had it done twice, and both times it hurt like hell."
He explained that the technique "ripped" off strips of hair from the back of his head with a scalpel before attaching them to the crown of his head. He recalls: "The sound of the hair being removed was disconcertingly like a rabbit gnawing its way through a carrot." Luckily, that was then, and this is now.
Today's hair transplant techniques have made achieving a fuller head of hair a far less traumatic ordeal.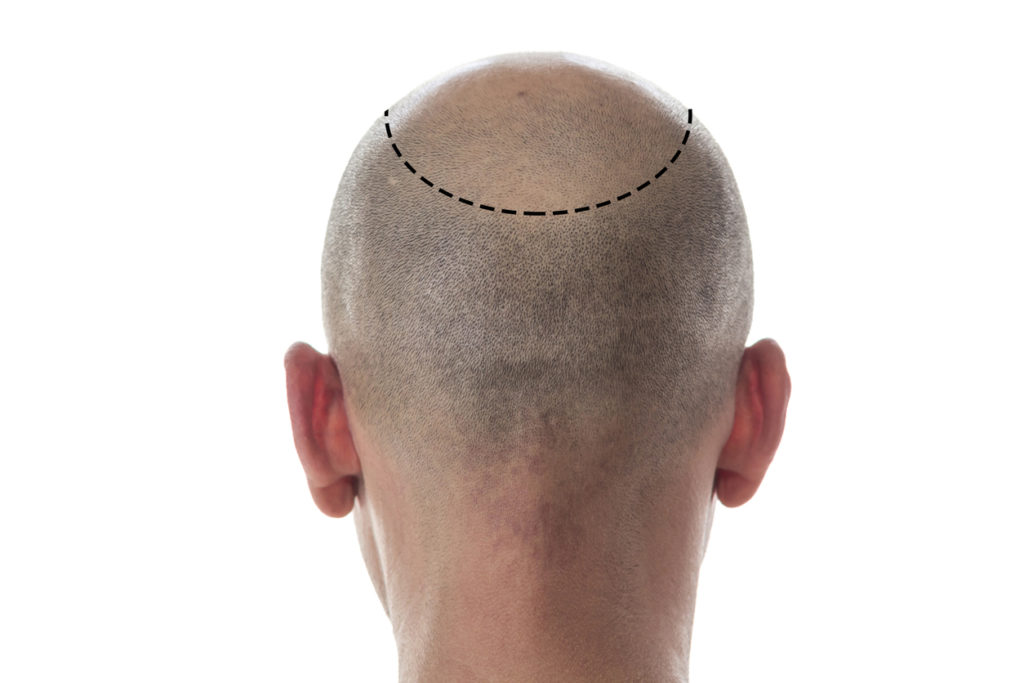 Elton John probably suffered through the early days of linear or strip hair transplants, now known as Follicular Unit Transplants (FUT). During this FUT hair transplant technique, a thin strip of tissue (about half an inch wide) is taken from the back of the head. The hair grafts are then dissected to be introduced to the thinning and balding areas, also known as recipient sites. Besides the discomfort of having tissue removed from the head and a sutured incision, this procedure also has the disadvantage of leaving a linear scar across the back of the head. A skilled surgeon can leave a scar that can be easily concealed underneath the hair in the donor area which is the back of the head. It's rumored that Jamie Foxx underwent an FUT hair transplant, also known as the Strip Hair Transplant procedure. Besides suddenly having a lower hairline, the actor, comedian and producer chose to get a very specifically designed tattoo that wrapped around the back of his head – exactly where it would conceal a scar from a linear transplant. 
Advantages of Follicular Unit Extraction in Houston
You can read more about how Dr. Jezic and his team have helped others reclaim their hair and self-confidence here.
Follicular Unit Extraction, or FUE, is an advanced hair transplant technique that eliminates visible linear scarring from the back of the head (donor area) in a hair replacement surgery procedure. It also eliminates much of the discomfort associated with strip hair transplants and has a high success rate. Dr. Jezic and his team offer several FUE restoration options that use groundbreaking technologies including the ATERA FUE System and the NEOGRAFT FUE. This allows for high growth rates with improved success rates.
Follicle Follies
In 2016, tennis celebrity and People Magazine's "Sexiest Man Alive" Rafael Nadal underwent a hair transplant to restore his thinning hair. Spanish newspapers reported that he endured a ten-hour Follicular Unit Extraction (FUE) procedure at a clinic in Madrid.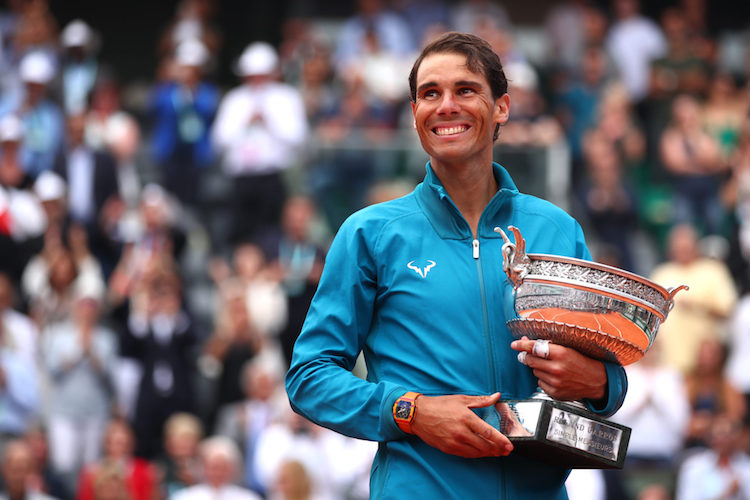 El Mundo reported that Nadal had 4,500 hair grafts transplanted in the procedure after a local anesthetic and sedation. Fellow athlete Wayne Rooney also underwent an FUE, and wasn't ashamed to share his results. However, not all celebrities are happy to give due credit to their hair restoration surgery. Gordon Ramsey made headlines for suing his father-in-law, who hacked and released emails that included the details of Ramsey's hair transplant. Ramsey underwent a grueling 12-hour hair transplant procedure in Los Angeles that ran to the tune of $46,110. The celebrity chef is famous for his thick, tousled hair, and it's hard to imagine him without it.
FUE Expertise
Dr. Jezic has also had the privilege of performing FUEs on celebrity actors, musicians, athletes, and politicians.
However, regardless of the patient, Dr. Jezic does everything he can to ensure that his hair transplants are both efficient and effective. He carefully weighs the benefits and risks of long sessions like Ramsey's and Nadal's.
FUE procedures involve meticulous and crucial attention to detail.
Lengthy procedures can involve arduous strain for both the patient and the clinician, and require experience and strategy. On the other hand, a single, longer transplant session ensures that the hair grafts are fresh and ready for transplant while the patient is anesthetized. At Houston Hair Transplant Center, we can transplant up 3,000 grafts in a single FUE Hair Restoration session. This ensures a safe and comfortable procedure with visible and effective results. 
Experience forms an integral aspect of all successful FUE hair transplants. Follicular Unit Extraction/Excision (FUE) is a precise procedure that demands a knowledgeable hand and an understanding disposition. The technicians at HHTC have an average of 10 years of experience performing hair grafts.
Dr. Jezic and his team are here to give you the expert VIP care you deserve. 
Cost
Houston Hair Transplant Center prides itself on affordability, cutting-edge technology, and transparency. Each of these grafts contains 1-3 hair follicles, and each follicle has the ability to produce up to 5 hairs. So, as opposed to Ramsey's price tag, a full session of 3,000 grafts would be much more affordable with Dr. Jezic at HHTC. Furthermore, 0% financing is also available for those who qualify. 
Candidates
Hair loss is a common problem that affects both men and women. If you've noticed thinning hair, you are not alone.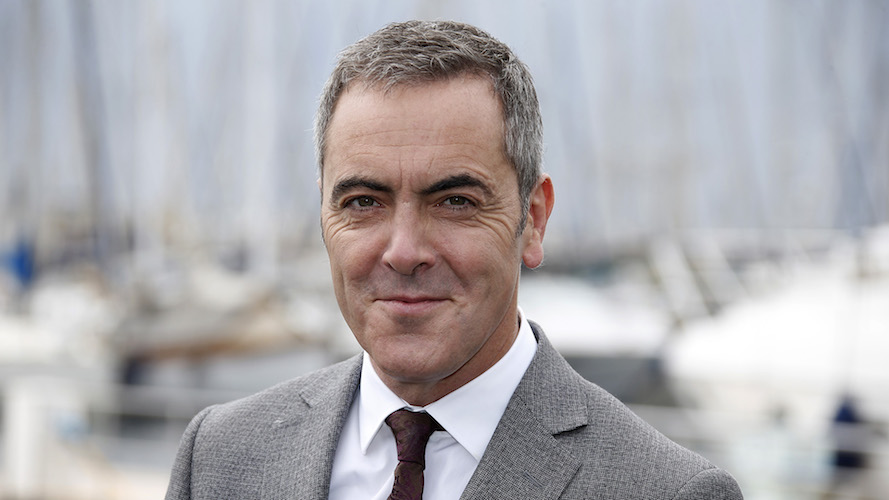 There are many factors that can contribute to hair loss: male or female pattern baldness, chemotherapy, autoimmune disorders, genetics, and infections can compromise your head of hair. Male pattern baldness is the most common cause of hair loss in men and isn't just experienced by middle-aged men. Wayne Rooney, England's all-time record goalscorer, justified his hair transplant: "I was going bald at 25, why not? I'm delighted with the result." James Nesbitt is another celebrity from the other side of the Atlantic who struggled with hair loss in his 40's. The beloved star from the UK's beloved comedy Cold Feet was concerned that it would affect his career. He recalls: "Several years ago, I began losing my hair, and like a lot of men, it was a major concern to me, in fact, it was practically an obsession. Since then, I have had two hair transplants, and I am very pleased with the results. In fact, I'd go as far as to say they've changed my life." Seeing as Cold Feet and James Nesbitt returned to the airwaves for a new season over a decade later, it's safe to say that his career, and his hair, remain intact!
Follow his blog to learn more about the latest in hair restoration techniques and to stay up to date with HHTC's monthly specials.
The most common form of human hair loss is androgenic alopecia (AGA). It affects at least 50% of men by the age of 50 and 50% of women by the age of 60. It is more obvious in men but often manifests itself a decade earlier in men than in women. Various historical observations have suggested that AGA in men, commonly referred to as male pattern hair loss, results from a combination of heredity and hormones. In 400 BCE, Hippocrates noted that neither eunuchs nor children became bald. [2] A fair observation, since neither of these groups produces the amounts of male sex hormones found in mature, intact males. As men age, the hormonal balance naturally shifts and reacts with the follicles, adversely affecting the regular growth cycle of hair.
Luckily, modern technology has allowed men to take action and reverse devastating hair loss. Dr. Jezic is here to help. 
Your Personal Consultation
Whether or not you plan to "go public" about your healthy new head of hair, you can be sure that your personal consultation with Dr. Jezic will be professional and discreet. Communication is crucial to achieve your hair restoration goals, and Dr. Jezic personally meets with all new clients to conduct initial consultations. During your consultation, Dr. Jezic will go over your medical history, lifestyle, hair loss, and how to achieve the outcome you desire. You'll work together to design a customized and strategic plan.
References
Gordon KA, Tosti A. Alopecia: evaluation and treatment. Clin Cosmet Investig Dermatol. 2011;4:101-106. doi:10.2147/CCID.S10182
Whiting DA. Male pattern hair loss: current understanding. International Journal of Dermatology. 1998;37(8):561-566. doi:10.1046/j.1365-4362.1998.00542.x